VEGAS Pro 15 Edit
Professional video & audio production
Available,
Download (shipping free)
VEGAS Pro 15
Professional video & audio production and disc authoring
Available,
Download (shipping free)
VEGAS Pro 15 Suite
Professional video & audio editing, disc authoring & high-end plug-ins
Available,
Download (shipping free)
Filled with new features both inside and out to nurture your creativity and fit perfectly with your unique workflow. An innovative, modern look, unsurpassed customization options, new plug-ins, new hardware acceleration, and new workflow and color enhancements–all to help you work faster, more efficiently, and more creatively.
Hardware acceleration from modern graphics cards and Intel QSV
Selectively paste event attributes
ACES 1.0 support
Picture-in-Picture OFX plug-in
Crop OFX plug-in
LUT OFX plug-in
User definable visible button sets
Redesigned track headers and timeline clip events
Instant freeze frame
Selectable background shade
Color-strength-adjustable icon artwork
Logical, modern docking window controls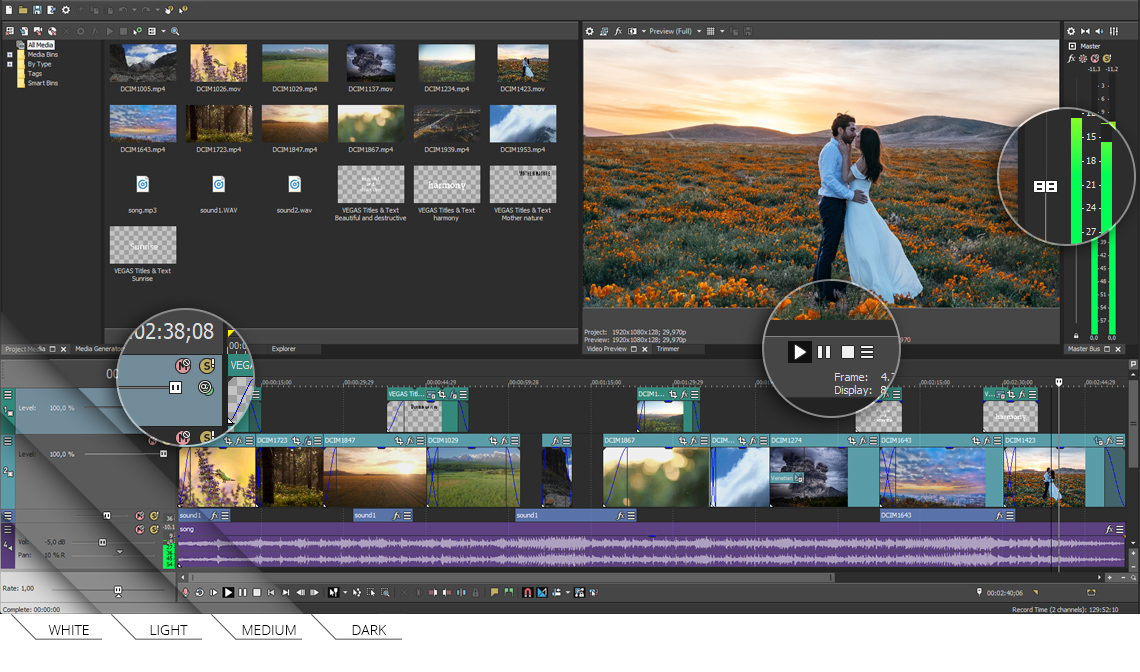 Logical, modern docking window behaviors and controls ►
Four-option selectable background shade
Color- strength-adjustable button artwork
Enhanced timeline clip events for more organized timeline workflow
Streamlined track headers for maximized organization and flexibility
"Hamburger" menu system to organize and customize visible controls ►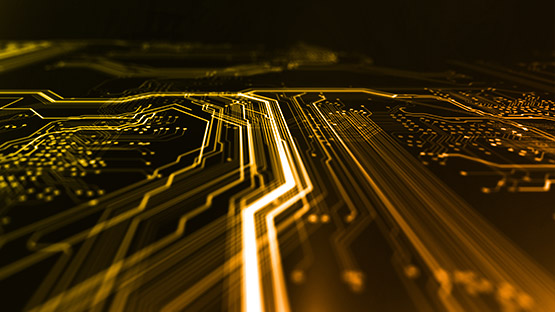 Improved real-time preview performance and render times with:
Intel Quick Sync Video (QSV) support
Modern graphics card support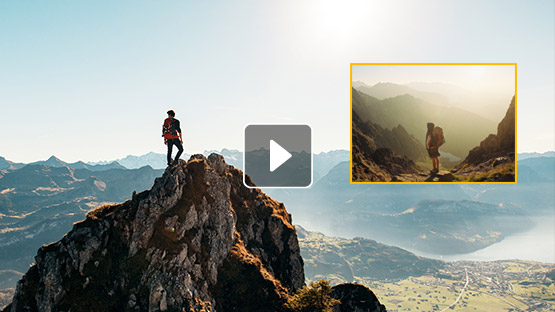 The new Picture-in-Picture plug-in gives you real-time controls on the Video Preview window for precise placement, sizing, and movement of the video output of any track or individual timeline clip event. Create inset video composites or zoom far into your video and pan across to different areas.
Picture-in-picture OFX plug-in with real-time controls on the Video Preview window.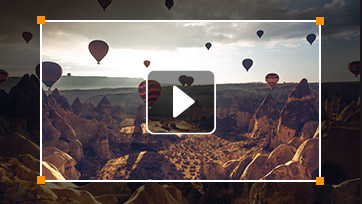 The new Crop plug-in provides real-time controls on the Video Preview window to easily crop still photos or video frames and instantly see the results of your edits.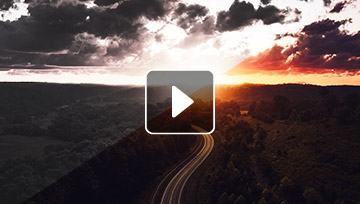 The new LUT (Look Up Table) plug-in makes it easy to apply camera and creative LUTs to media, tracks, timeline clip events, or even the entire project to give your video the exact look you envision.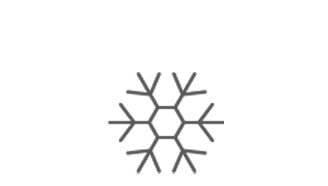 Instantly apply a freeze frame to a video clip. No complicated dialog boxes or parameters to enter. Just place your cursor and click a button, and you have an instant freeze frame.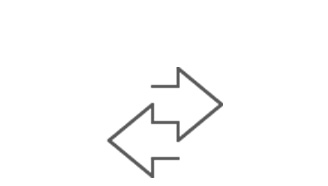 Copy all the attributes from one event and then select which attributes to paste into another event or group of events.
This collection of video enhancement filters and effects gives you incredible power to take your footage way beyond the ordinary. Plug-ins include ColorFast 2, Recreate, Recolor, and Refocus.
VEGAS Pro 15 Edit
Professional video & audio production
Available,
Download (shipping free)
VEGAS Pro 15
Professional video & audio production and disc authoring
Available,
Download (shipping free)
VEGAS Pro 15 Suite
Professional video & audio editing, disc authoring & high-end plug-ins
Available,
Download (shipping free)