Upgrade: VEGAS Pro 15 Edit
Professional video & audio production
From

$199.00
Regularly $896.00
Valid until January 23, 2018
$200 / C$300 upgrade discount
Included as part of this offer:
Boris Continuum 3D Objects Unit ($299 / C$299 value)
NewBlueFX ColorFast 2 ($99 / C$99 value)
NewBlueFX Stylizers 5 Imagine ($99 / C$99 value)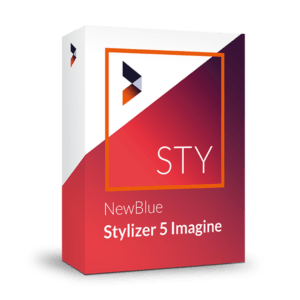 Transform your film material into a masterpiece.
NewBlue enables you to turn recordings into an oil or chalk painting. Choose from professional templates and customize them the way you want using intuitive slider controls.
Quickly and easily correct colors in your video footage.
With NewBlue ColorFast 2, you can perfect the colors in film material easily and in no time at all. Primary and secondary color correction are grouped into a single workflow. A collection of more than 60 templates are also included - for creating the perfect mood for your film in just a few clicks.
VEGAS Pro Edit delivers a set of complete, modern editing tools in a lean, logical interface to help you realize your optimal creativity. The new, completely customizable, user interface enables you to work fast and efficiently. Filled with new features that deliver the power, accuracy, and speed you need to achieve professional results, version 15 takes innovation and creativity to new heights - again.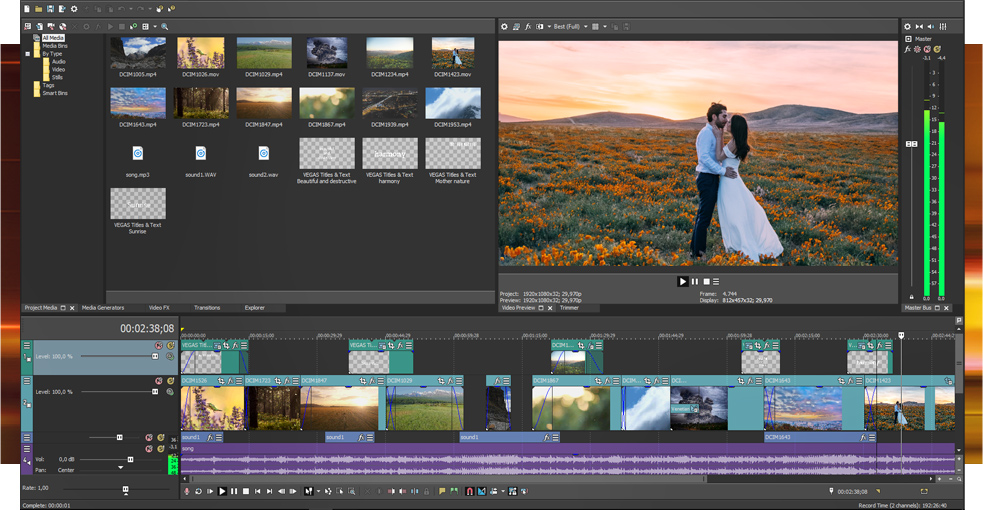 VEGAS Pro invented real-time timeline editing and now advances that with a user interface that enables you to completely customize your workflow for the ultimate in flexibility. Version 15 is filled with new features that accommodate your unique workflow, enhance the editing experience, and power your creativity.
VEGAS Pro 15 provides all the tools you need to precisely edit, creatively refine, and rapidly deliver your project in a wide variety of formats. Whether you work in HD or 4K, version 15 accommodates your workflow. Get your project in front of your viewers faster with NVIDIA and Intel QSV hardware acceleration.
Hardware acceleration provided by NVIDIA and Intel QSV technology drastically reduces rendering times. Need to deliver in multiple formats? VEGAS Pro's scripting interface automates the process. Whether you want to deliver your project for streaming or Blu-ray Disc, VEGAS Pro has you covered from HD to 4K.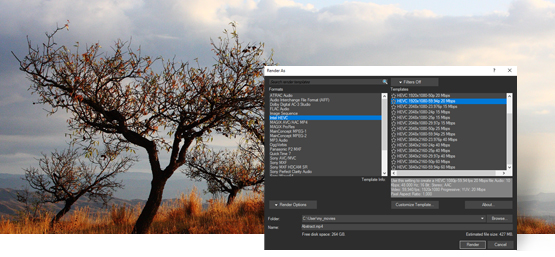 Picture-in-Picture OFX plug-in with real-time controls on the Video Preview
Lookup Table (LUT) OFX plug-in
Instant Freeze Frame
Crop OFX plug-in with real-time controls on the Video Preview
ACES 1.0 support
Selectively paste event attributes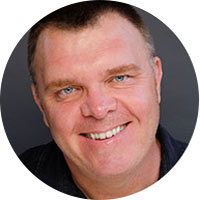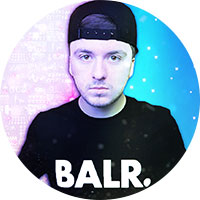 "No matter what your goal is, Vegas Pro 15 and all its features in its entirety got you covered."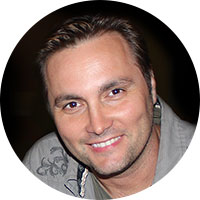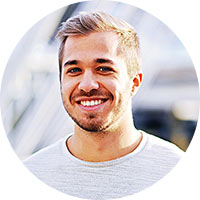 Christian Wolochow
"[... ] In contrast to other video editing software, VEGAS Pro offers more options and creative possibilities for editing, rendering and cutting videos. The latest version also enables smoother playback of videos with higher FPS in the preview, making direct editing a whole lot simpler."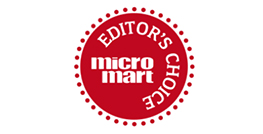 01/10/2016 - "A sophisticated editing solution used by many professional film makers and video editors."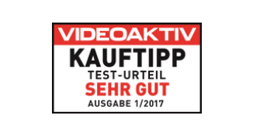 1/2017 - "[...] Get with Vegas Pro 14 a powerful, stable and fast-reacting professional software, which in detail even makes things better and easier than their professional competitors. Magix revives Vegas Pro again"
Upgrade: VEGAS Pro 15 Edit
Professional video & audio production
From

$199.00
Regularly $896.00
Valid until January 23, 2018
$200 / C$300 upgrade discount
Included as part of this offer:
Boris Continuum 3D Objects Unit ($299 / C$299 value)
NewBlueFX ColorFast 2 ($99 / C$99 value)
NewBlueFX Stylizers 5 Imagine ($99 / C$99 value)
---
The VEGAS Pro 15 family of products offers several packages designed to accommodate your production needs. Precisely edit, creatively refine, and rapidly deliver your production in a wide variety of popular formats.