VEGAS Pro 14 Edit
Professional video editing
Available,
Download (shipping free)
VEGAS Pro 14 Edit provides the core functionality that you need to power through your video production. High-resolution formats, comprehensive hardware support and countless advanced tools make this the most intuitive NLE software on the market.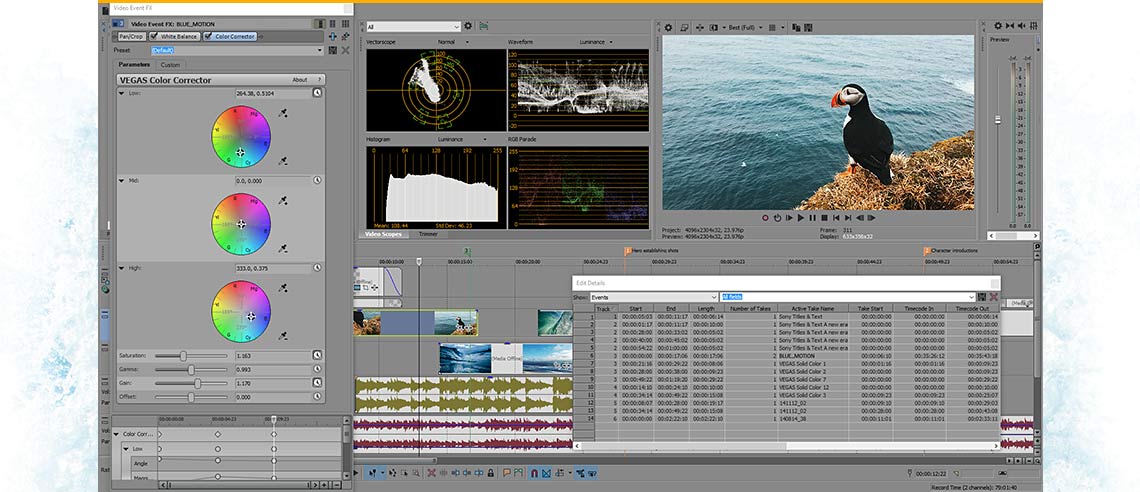 Whether you cut your teeth on digital media, are a traditional journalist, or sit at the helm of an ambitious post-production project, VEGAS Pro 14 Edit offers the right tools for every situation. With professional multicamera editing, hover scrub for quick rough cuts and impressive video effects, you have everything you need to create top-notch productions.
VEGAS Pro 14 Edit greatly accelerates video production. The ingenious combination of intuitive drag & drop operation, 4K workflows and highly intelligent tools that are equally perfect for quick rough cuts and glossy production offers endless possibilities. Experience a completely new type of creative freedom.
With VEGAS Pro 14 Edit, you're fully equipped with the various functions of a Digital Audio Workstation, even without access to a professional audio studio. Mix sound effects, soundtracks and original sound using powerful tools on as many tracks as you like. Start mixing in 5.1 Surround with keyframes, surround panning and audio effects on the master bus.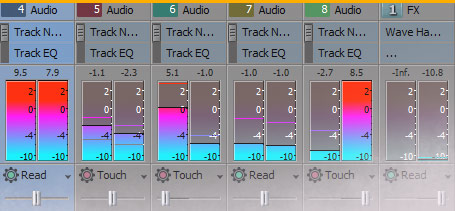 Convert HD film material to 4K resolution
Hover scrub technology in the Trimmer
Combine video, sound & and image formats in the same timeline
Edit HEVC and ProRes files natively
Advanced audio editing directly in the program
High DPI support
High Frame Rate (HFR) support
Streaming support for AVC/MP4 encoder
VEGAS Pro 14 Edit
Professional video editing
Available,
Download (shipping free)
The VEGAS Pro 14 family offers the perfect video editing solution. Edit your professional video and audio material faster and easier than before.