VEGAS Movie Studio makes creating your masterpieces simple. Combine videos, still images, audio, graphics, and text. Add professional special effects and transitions to make it all look great. The modern interface makes creating easy. Jumpstart Templates give you a head start, and the Quick Start dashboard guides you along every step. Create picture-in-picture sequences, split-screen effects, and instant freeze frames. Use hardware acceleration to deliver MP4 files for YouTube and Facebook. Work with the most important formats, like the popular HEVC. With stunning video filters from Boris FX, and HitFilm, along with industry-standard noise reduction from iZotope, you can easily turn an ordinary project into something extra special.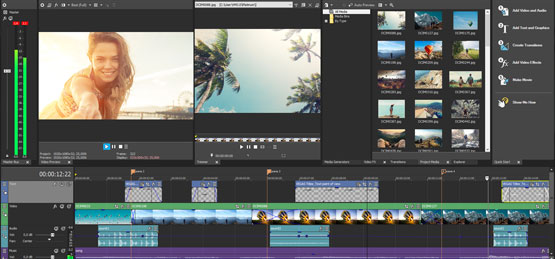 The new user interface presents all of the tools and the workflow in VEGAS Movie Studio 15 in a logical, easy-to-understand, modern fashion. You can easily reach all of the tools you need, and once you get to them, you can get right to work with their intuitive operation. The dark interface not only eases strain on the eyes after long editing sessions, it also helps you make better color evaluations and corrections. Timeline event headers make important information and powerful editing tools instantly available, and the modern icons make it easy to find and recognize your most important tools.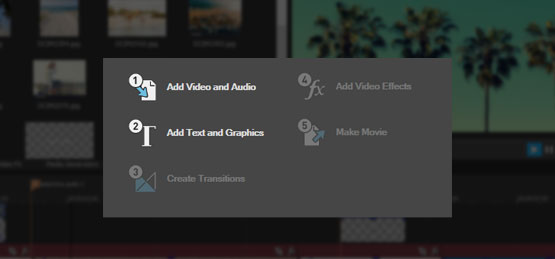 The Quick Start window gets you up and running quickly with a launch dashboard that maps out your editing process in clear, concise order. Follow the logical workflow to import files into your project, then add titles and graphics, as well as video transitions, filters, and effects. Then, once you've edited your project and created exactly the movie that says what you want it to say, finish your job and make the movie files you need to post to YouTube, Facebook, Vimeo, and any other way you want to share your masterpiece. And any time you need help, access the Show Me How tutorials for step-by-step instructions.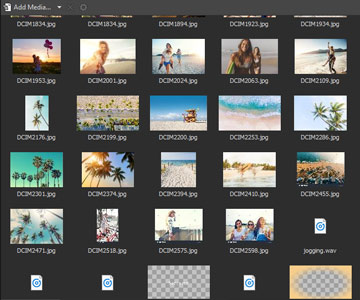 Find all of your options to add media to your project in one convenient location. Whether you use a tape- or file-based video camera, you can easily move the footage you've shot from the tape or card to your computer hard drive and into your project. It's all in one place, and you can set the default method to the one you use most often, yet still easily get to all of the other methods when you need them.
When you're working fast, you can sometimes find that you've split a timeline clip event into two and then realize that you want those two merged back into one event after all. If you've done a lot of other editing in the meantime, you can't always use Undo to fixe the problem. Now, easily join two previously split timeline clip events back into one to clean up your project timeline and make timeline management easier.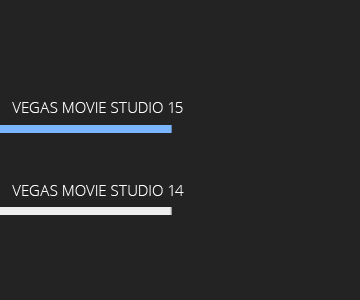 When you combine the MAGIX AVC/AAC MP4 codec (perfect for delivering your project to YouTube, FaceBook, and Vimeo!) with hardware acceleration from your NVidea or Intel QSV equiped computer, you can turn your project file into a file that your viewers can see with lightning speed.
With logical, modern docking window behaviors and controls, you can rearrange your workspace so that everything is right where it works best for you. Save multiple workspaces and call them up depending upon the task at hand, or always easily return to the default layout to get back on familiar ground.
Many factors influence the comfort you experience when editing, including the color of your software's background. Choose either a dark or light shade for your background to make buttons and controls easier to find and relieve lighting-induced eye strain while you're working through long sessions.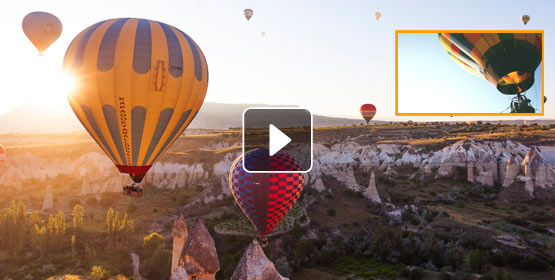 With WYSIWYG controls directly on the Video Preview window, you can create picture-in-picture effects on entire tracks or individual timeline clip events. Move the inset picture to exactly where you want it on the screen, and resize it for the perfect presentation. The picture-in-picture track makes it easy to quickly create picture-in-picture sequences–just put clips onto the track and adjust the size and position.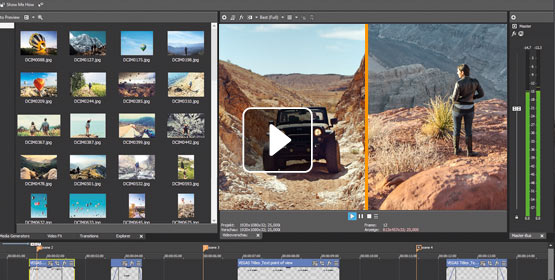 Apply the Crop plug-in and adjust the controls directly on the Video Preview window in order to create split-screen sequences and instantly see the results. Split the screen into left and right sections, top and bottom sections, or both to create exciting customized looks.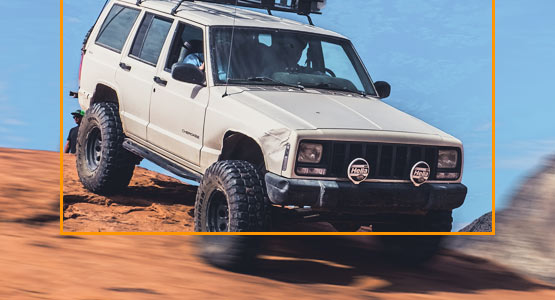 With just a click or two, create a freeze frame where your video stops on the exact frame you want it to. Hold that still frame for any length, and then restart the action from right where you left off when you're ready. It's a great way to freeze the action and highlight an important moment.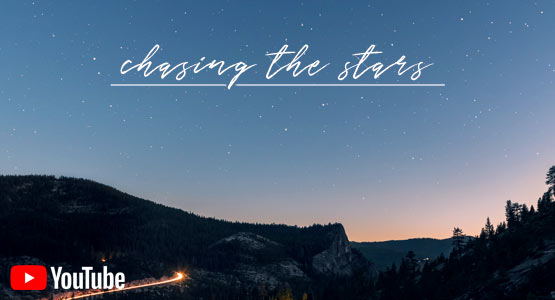 The newly designed Jumpstart Templates, Vol. 1 have been developed specifically for VEGAS Movie Studio by industry pro Alessander Demyanov. This collection of lower thirds, text treatments, YouTube starter kits, slide shows, and more gives you a quick way to start and finish professional-looking projects. Open the template and replace the content with your own footage and text to create stunning, professional projects quickly.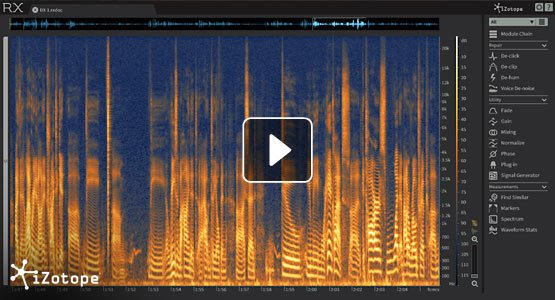 Unwanted sounds and noises can ruin an otherwise perfect video shot. iZotope knows no equal in the audio industry when it comes to easy, effective audio production, and the RX Elements package shows exactly why. With clever, clear visualization, you can see the audio problems you hear. And once you can see them, you can effectively fix them. Use the spectrogram to identify sounds such as wind or street noise, and then use the audio editing tools to fix them easily and quickly.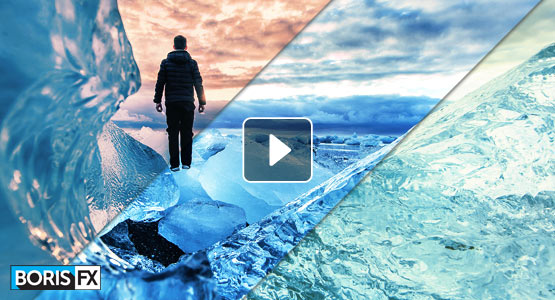 There's a difference between the look of video and the look of film. That's one reason why those Hollywood blockbusters look different than your productions. With the Continuum Film Style Unit from industry-leading filters and effects developer, Boris FX, you don't have to ask your viewers to pretend your movie looks like a Hollywood production, you can make it look that way. Choose from a list of great preset looks, or fully customize your own film look. Either way, you are ready to take on Hollywood.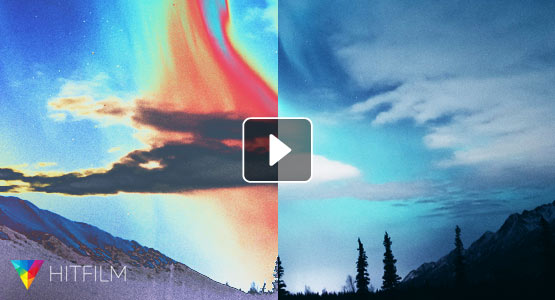 HitFilm effects are taking the video industry by storm. With the HitFilm Boost Pack, you'll find out exactly why. This collection of powerful filters and effects will enable you to shape the look of your video in ways you can otherwise only imagine. Take your creativity to the next level, and create truly unique video productions.
Upgrade: VEGAS Movie Studio 15 Platinum
For powerful video editing
From

A$69.99
Regularly A$257.77
Valid until July 17, 2018
A$30 discount
Included as part of this offer:
proDAD ReSpeedr (A$157.78 value)
Upgrade: VEGAS Movie Studio 15 Suite
The complete package for video editing
From

A$109.99
Regularly A$647.75
Valid until July 17, 2018
A$80 discount
Included as part of this offer:
NewBlueFX Filters 5 Recreate + Recolor (A$299.98 value)
proDAD ReSpeedr (A$157.78 value)
VEGAS Movie Studio uses the same core technology as the award-winning VEGAS Pro, so everything you learn to do in VEGAS Movie Studio works nearly identically in VEGAS Pro. When you're ready for more, you'll be able to jump right in and start editing with the pros – just learn all of the great new and expanded functionality that VEGAS Pro offers. Start with VEGAS Movie Studio, and easily upgrade at special prices to move on when you're ready.
Start here, and easily upgrade at special prices to move on when you're ready.