Already famous for its easy drag-and-drop timeline editing, the organic workflow in version 14 builds on the VEGAS® Movie Studio legacy. Pick the file you want to work with, drag it to the timeline and place it in the perfect spot. Quickly trim, edit, and rearrange clips or instantly create fades with simple mouse moves. Finally, a movie editor that makes it a breeze to shape your video footage into a masterpiece.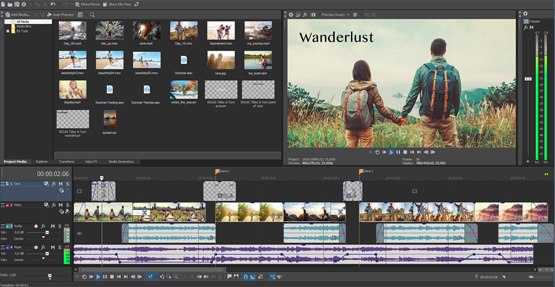 Adjust clip event corners to smoothly fade video and audio in or out. Overlap clip events to create a soft transition between scenes. You control the speed and length of the fade intuitively, without any complicated dialog boxes. The real-time preview gives you instant feedback, and you can even adjust fades and transitions as the movie plays to make sure it's exactly right ensuring easy video editing.
Of course, video is all about action! And action means movement that isn't always perfectly steady. Go ahead; attach your camera onto your bike, boat, sled, or surfboard and capture every exciting move. Advanced image stabilization, powered by proDAD's industry-leading Mercalli V2 technology, turns that shaky performance into smooth-flowing video.
Take your video to the next level with tons of built-in video effects that can be customized anyway you want. Make your video sharper, softer, brighter, or darker. Make it glow or swirl. Make it subtle or wild and crazy. Change and morph the effects over time with effects automation. Save your favorite effects settings as presets to use in all your projects. You have complete control.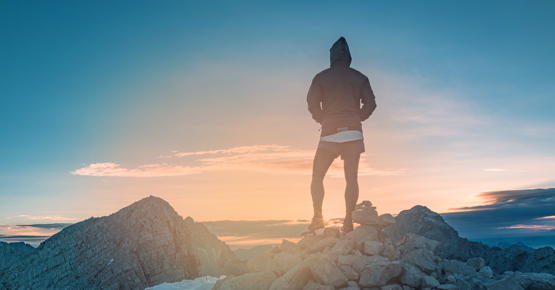 Turn your still pictures into a movie with the powerful slideshow wizard. Pick your favorite photos and your favorite transition and let VEGAS® Movie Studio 14 do the rest. Add effects, music, and narration. It's the perfect way to share all your favorite photographs.
Build excitement, add romance, and crank up the emotional factor with music. Nothing enhances the emotion like music. The included Music Maker software provides exactly what you need to create your own custom soundtrack for your video. Build up a track with loops, add software instruments, add your voice, then put it all together with professional effects and mastering tools.
Now that you're ready for serious fun with serious video editing power, discover endless creative options with pro-level tools and features in easy-to-use video editing software. Tools that keep your movie elements in sync and streamline your editing process. Edit in real time as the project plays back. Deliver pristine audio. Arrange and save different workspace layouts. Organize your video, audio, pictures, and music. Watch full-screen playback on your secondary monitor. Refine and match colors. The possibilities are endless!
Create DVDs and stunning high-definition Blu-ray discs with play buttons, menu navigation controls, surround sound audio, and Hollywood-style titles. Select from over 100 high-resolution wide-screen templates. Add chapter markers to locate specific scenes. Add captions and parental controls. Preview and test all your movies and controls before you burn your disc. A DVD or high-definition Blu-ray disc makes a perfect gift for friends and family.
Clarify the shadows, enhance the mid tones, and set your whites to pure white. The Color Corrector filter provides an easy-to-use three-wheel interface and gives you complete control over your colors, saturation and gain adjustments. Zero in on and tweak one particular color with the Secondary Color Corrector while you leave other colors unchanged. Change that color to a different hue or make it stand out while turning all the other colors into black and white. Use Color Correction filters to make dull video look vibrant or create special color effects.
VEGAS® Movie Studio 14 Platinum includes tons of video filters and effects, but it doesn't stop there. OpenFX compatibility enables you to expand your creativity with additional video effects and titling tools from plug-in partners such as NewBlueFX, proDAD, BorisFX, and many more. Imagine the possibilities!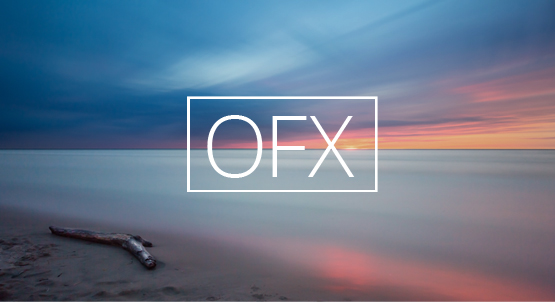 NewBlueFX Platinum Complete provides exciting new ways to move from scene to scene. Use the Shake, Shredder, 3D Bouncing Frames, Roll, RGB shift, or Scanner transitions to turn a simple jump cut into an exciting new experience. Get up and running quickly with the built-in presets or customize and animate to your heart's content.
(Available only in VEGAS® Movie Studio 14 Platinum)
SmartSound® Sonicfire® Pro 6 provides the fastest way to customize music so that it works perfectly for your videos. Match the exact length, mood and tempo. Use your own music or pick from the tracks on the included Strata Series Core Ultimate collection. This collection contains a themed three-track orchestral suite; inspirational tracks with a modernist edge, happy upbeat music, a rave rhythm-guitar jam perfect for high activity, a live vocal indie-rock song that could be a chart-topper, and more. 10 great tracks, and all royalty fee.
Take a dull scene and make it stunning with this spectacular collection of video effects from NewBlueFX. Simulate camera movements to imitate a jittery hand-held camera with Active Camera. Convert your footage into dynamic backgrounds with Background Generator and use them as a base for compositing. Create an animated picture in picture including outline, drop shadow, and motion blur with Flying Picture-in-Picture. Get that classic in-camera home movie look with Viewfinder. And this is just a small sample of the creative tools that are included in this video editing software!
Introduce your story with dazzling 2D or even 3D titles. Built-in templates get you up and running quickly with professional-level results. Design your own custom titles to save as a template for use in your next project. Eye-catching titles from NewBlueFX set your videos apart from the crowd.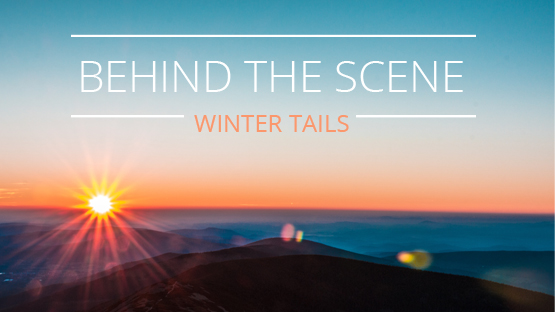 HitFilm, the experts for effects and compositing tools, serve up the Toolkit Pack including 20 video effects to fuel your creativity. Obscure faces or other objects in your video for that witness-protection look. Spice up your productions with animated lasers, intense light rays, realistic lightning strikes and more. This package supercharges VEGAS® Movie Studio video editing software and takes your productions to new heights. Step up to the world special effects to rival Hollywood.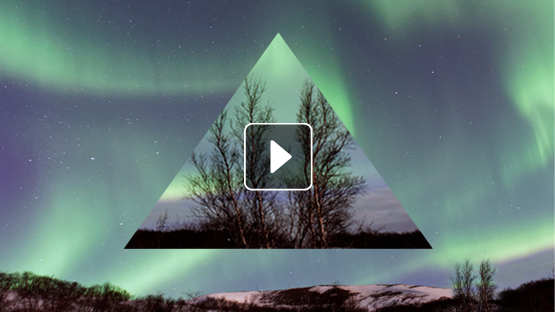 VEGAS Movie Studio 14
Fast, easy movie making
VEGAS Movie Studio 14 Platinum
For powerful video editing
VEGAS Movie Studio 14 Suite
The complete package for video editing