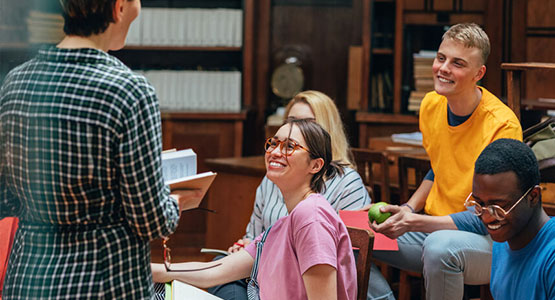 Go to class and never leave the sofa. VEGAS Stream brings the lesson right into your home, so anyone who wants to can "attend" the lecture from anywhere.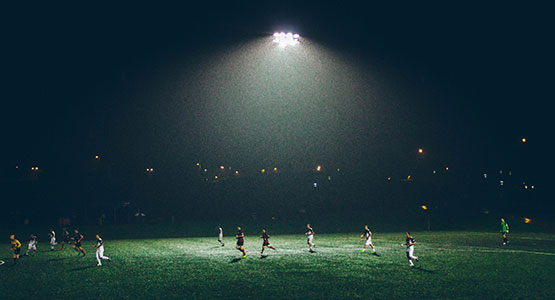 Let a wider audience see your sporting events! Stream your football, basketball, baseball, cricket, or any match or game on social media. And even show viewer comments during the live stream.
VEGAS Stream is the all-in-one streaming solution tailored to schools for both educational and practical use. Teachers and students can easily stream webinars, sporting events, business meetings, or special ceremonies without dedicated and expensive hardware. VEGAS Stream gives you all the tools you need to handle your live stream – from selecting sources and adding graphics and titles, to streaming to your website or on social media.
Learn what students and teachers at the San Francisco Music Conservatory think about VEGAS Stream.
Choose from over 700 templates and designs. Use the Live Titler to summarize important facts for your students, structure the lesson into chapters, and more.
Add up to four different video sources and switch between them with just one click. For example, at concerts you can jump to the solo of the violin and when the whole orchestra is playing, you can switch back to showing everyone.
Benefit from extensive integration of Microsoft services: Teams, Skype, Graph and Azure. You can integrate Skype calls or team messages into your stream – bring in guest speakers, answer questions from students, and much more. In future updates, you will also be able to stream your live event over the Azure Cloud.
Simple to learn & user-friendly to operate
Software-only solution: no dedicated hardware needed
Affordable way for students to learn about live broadcasting
Stream to multiple social media plattforms: Facebook, Twitch and YouTube
Real-time communication between students and teachers
Comprehensive Microsoft service integration
Soon you will be able to import the entire stream directly to your VEGAS Pro timeline. All elements will be completely synchronized and fully editable, so you'll have complete post-editing capabilities. Add graphics or titles that weren't in the live stream, or even cut in new elements that you hadn't included the first time.