High-performance. Quick. Professional. With the free test version of VEGAS Pro Edit, you can experience a video editing program with innovative drag & drop workflows and countless tools for audio editing.
The VEGAS Pro Edit test version contains the VEGAS Pro core technology and offers all you need to edit videos for free. Experience more formats, better workflows, and more creative control than ever before.
Download for free and experience the VEGAS Pro core application.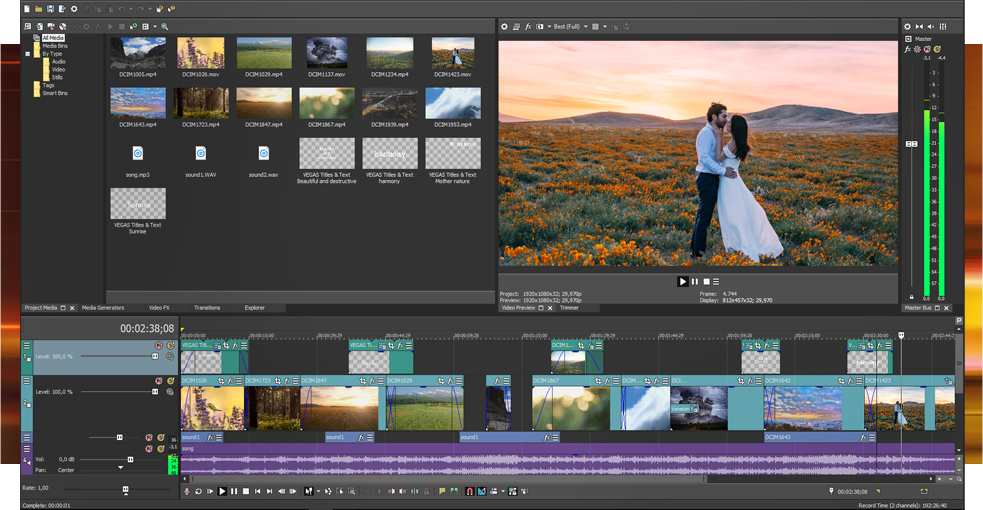 With the free version of the VEGAS Pro Edit editing software, you can edit videos in resolutions of SD, HD and up to 4K. Edit with drag & drop functionality or traditional 3-point and 4-point editing modes.