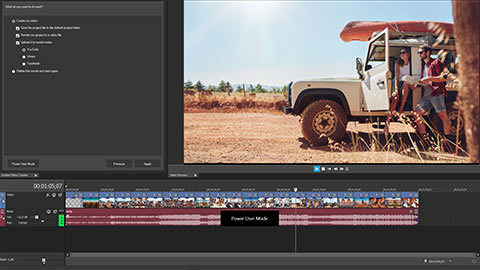 The following tutorial explains how you can create your videos in five steps. From beginning where you choose your media, to the very end where you upload your video.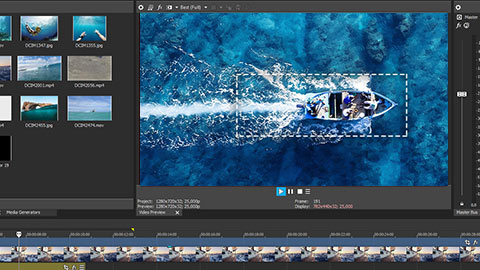 This video tutorial focuses on the new built-in motion tracking and shows how you define and track object or areas. Also learn how you add effects to those objects.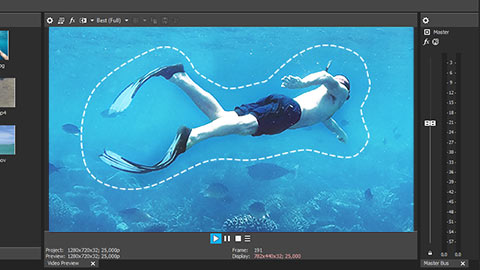 The following video provides detailed instructions on how to create different masks and apply effects to the masked area.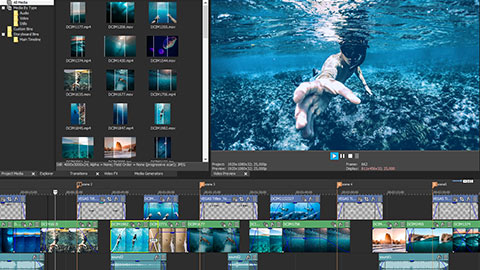 This tutorial shows how to use the exciting interactive storyboard tools to quickly assemble rough cuts and experiment with your video's sequencing.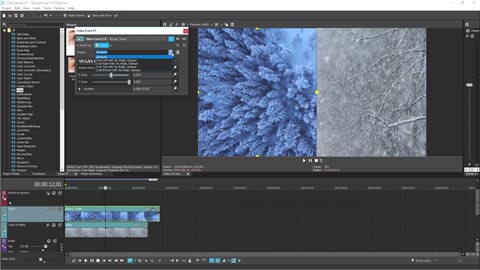 You can use the Crop plug-in to quickly create split-screen sequences in VEGAS Movie Studio Platinum. In a split-screen sequence, one video plays in one part of the screen while a different video plays in another part of the screen.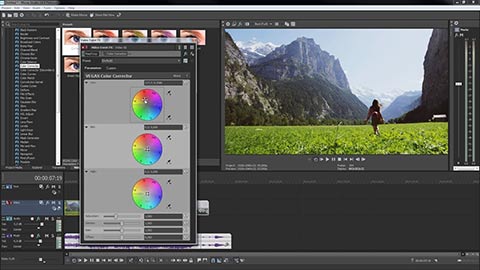 Discover the intuitive drag-and-drop workflow and custom editing for individual video and audio tracks with this tutorial. You'll also get an introduction to the toolbar with use scenarios for tools and video effects.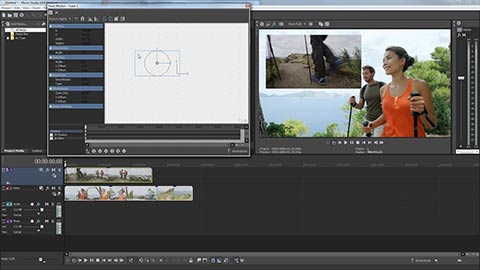 This tutorial explains positioning and the comprehensive tracking functions of the picture-in-picture effect tool, which lets you insert one video into another.
VEGAS Movie Studio 17
Fast, easy movie making
VEGAS Movie Studio 17
Fast, easy movie making
Select a purchase option:
VEGAS Movie Studio 17 Platinum
For advanced video editing
Upgrade: VEGAS Movie Studio 17 Platinum
For advanced video editing
VEGAS Movie Studio 17 Platinum
For advanced video editing
Rs 3,439
Regularly Rs 5,499
Valid until June 23, 2021
37% discount
Only now for free in this offer:
✔ NEW! Boris FX Continuum Stylize Unit (Rs 10,848 value)
✔ NewBlue Elements 3 Overlay (Rs 8,500 value)
Rs 2,749
Regularly Rs 5,499
Valid until June 22, 2021
50% discount
Only now for free in this offer:
✔ NEW! Boris FX Continuum Stylize Unit (Rs 10,848 value)
✔ NewBlue Elements 3 Overlay (Rs 8,500 value)
VEGAS Movie Studio 17 Suite
The complete package for video editing
Upgrade: VEGAS Movie Studio 17 Suite
The complete package for video editing
VEGAS Movie Studio 17 Suite
The complete package for video editing
Rs 6,729
Regularly Rs 9,999
Valid until June 23, 2021
32% discount
Only now for free in this offer:
✔ NEW! Boris FX Continuum Stylize Unit (Rs 10,848 value)
✔ NewBlue Elements 3 Overlay (Rs 8,500 value)
Rs 4,999
Regularly Rs 9,999
Valid until June 22, 2021
Save 50%
Only now for free in this offer:
✔ NEW! Boris FX Continuum Stylize Unit (Rs 10,848 value)
✔ NewBlue Elements 3 Overlay (Rs 8,500 value)