Titler Pro 5 is the standard for fast titling. It's easy to use and delivers results beyond what's possible with your editor's built-in titling application.
Through its familiar drag-n-drop workflow and intuitive controls, Titler Pro 5 makes it easy to get started and quickly become proficient. Apply one of over 100 animated templates and customize the text, colors and more for stunning titles in seconds.
When you've got more titles in a project than you know what to do with, rely on Titler Pro 5's multi-title management system to help you quickly apply changes to multiple titles in an instant or dive deep into a particular design.
Titler Pro 5 takes the guesswork out of creating powerful, animated and multi-dimensional titles, and allows you to focus on what's important – editing your story.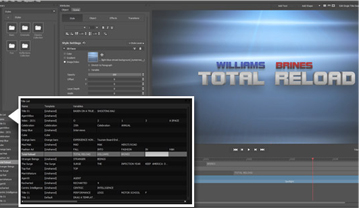 Quickly move between titles to edit text, colors or the entire design without ever leaving the Title Designer interface. Plus when designs are shared, you can update multiple titles at once.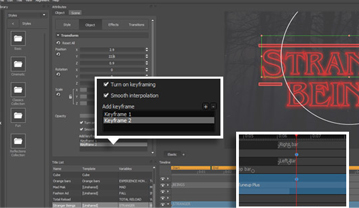 Get more precise editing and keyframing within your design timeline.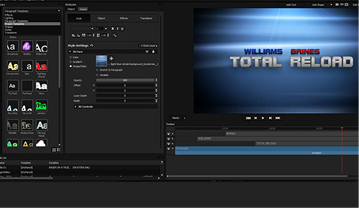 Access your library, title list, and attributes panel all from within the reconfigured title designer.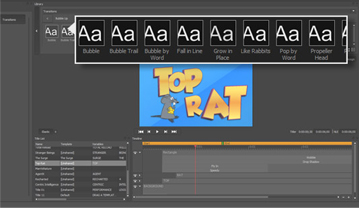 Easily create complex motion graphics with more than 10 new animation presets.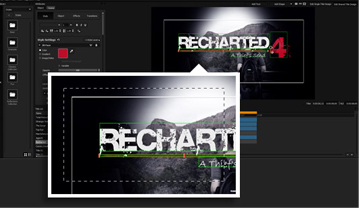 Leverage the new lasso control to attain even more efficiency with enhanced options for a variety of multi-selection tasks.
Easy to Learn
Fast Title Creation
Flexible workspace
Built-in Animation Presets
Rich template driven workflow
Adaptive Duration Management
Full customization
2D & 3D Vector Text
Multi-title Management
Shape and Text Extrusion
EPS & PSD File Support
OpenFX Support
Custom Lighting
Resolution Independent
Standalone
2 GHz processor (multicore or multiprocessor CPU recommended for HD)
2 GB RAM (4 GB RAM or greater recommended for HD)
250 MB hard-disk space for installation
OpenGL 2.1-capable graphics card and minimum 256 MB VRAM
512 MB VRAM or higher recommended for HD
Mac OS X v10.6.8, v10.7.2 or later
Microsoft® Windows® 7/8/10 64-bit-systems