"What I like about VEGAS is that I don't need any special hardware - it works well on any PC. I can start editing on my laptop and move to my desktop. It is just so smooth and fast that it makes it a breeze."
Miguel de Olaso, aka Macgregor
Filmmaker
References
Commercials for Jeep, Nescafé, and Lexus ; Films: One Minute Worlds, Vivarium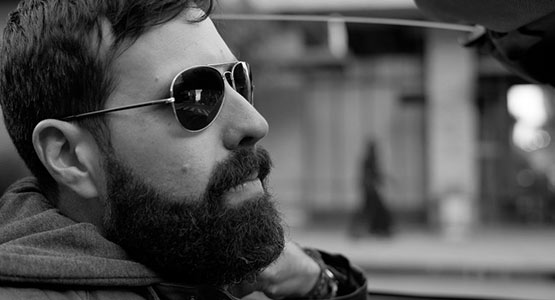 "I edit during my travels on my laptop so I need to work with a limited computing power, which often becomes an issue with new heavy 10-bit 4k video formats. Luckily when I create proxies together with enhanced GPU decoding in VEGAS Pro 17, the preview runs smoothly even with effects applied."
Laci Kobulsky
Filmmaker, Photographer
References
Director, Cinematographer: "Aaron Hadlow: TWENTY", TheKiteMag, IKSURFMAG, Kiteworld Magazine & People Are Awesome.
"I've tried most editing software but nothing compares to the freedom of VEGAS Pro's timeline and workflow. VEGAS simply allows you to edit your way so you can worry less about the technical and more about the creative."
"VEGAS Pro 17's newest feature that I'm super in love with is the Unified Color Grading. It's a huge time saver that I didn't know I needed."
Hodges Usry
Filmmaker
References
Coke, Chevrolet, Universal Records
"I've been using VEGAS Pro for over 10 years and cannot see myself using anything else. It is by far the easiest NLE to use out of all the other editing software out there. It is simple enough for beginners to pick up quickly while still providing state of the art plug-ins, features, and effects that professionals desire."
Josh Crahen
YouTuber, Livestreamer
References
Scrapyard Films
"Just directed and edited a Sheryl Crow live shoot where the client insisted on capturing in 4k ProRes 4444... I had about 5TB of data with the 5 cameras and VEGAS Pro 17 handled it like a champ! Terrific improvement in the way the software handles larger files!"
Alex Chaloff
Director of Bucket's Moving Company
References
Fender, AEA Ribbon Mics and Preamps, Brian Wilson, Jimmy Page, Jerry Lee Lewis, Luke Bryan, Florida Georgia Line, Stone Temple Pilots, Jennifer Nettles, and Brad Paisley. NFL, Bridgestone, Fender, L'Oreal, Spotify, ABC, RAM trucks.
"This year's favorite new features for me has to be the new color grading work workflow and Optical flow motion. We have an amazing community and I'm glad MAGIX makes it a priority to listen to our feedback."
James Stamoulaktatos
Engagement Producer, The Weather Network
References
"Stormchasers", The Weather Network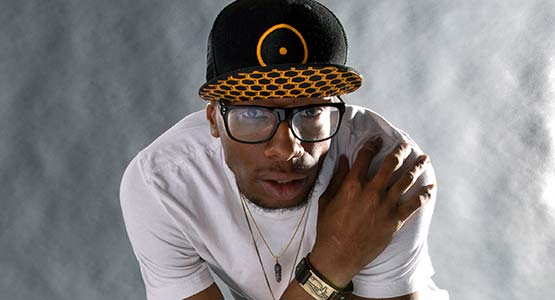 "In the early 2000's I started out using VEGAS Pro to make anime music videos, VEGAS has always been the most efficient. Since that start, I've taken on media projects of all scale, from film editing to sound design; from motion graphics to visual effects. To this day, it remains my content creator tool of choice."
Nerdsworth
Artist, Producer, YouTuber
References
Smosh, Popsikl, Sa'ann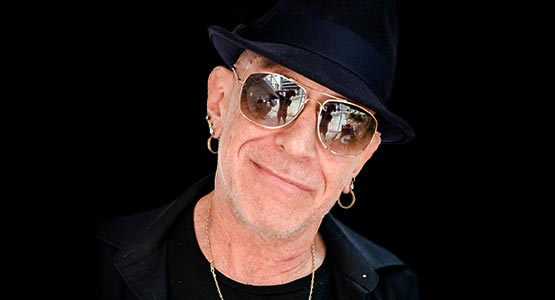 "I know MAGIX has put a lot of time and effort into making VEGAS Pro the premiere video editing software anywhere. From what I've seen so far, you've accomplished that goal and more. My favorite feature of this new VEGAS Pro 17 is its sheer user friendliness. You don't have to be a professional film editor to enjoy working with it. It's so well thought out that a pro and semi- professional will smile and do great work. Bravo!"
Ted Perlman
Grammy award-winning Producer, Songwriter, Musician and Arranger
References
Bacharach, Dr. Dre, Bob Dylan, Elton John, Whitney Houston, Diana Ross | NBC, CBS, FOX | Jingles for McDonald's, Coca Cola and Burger King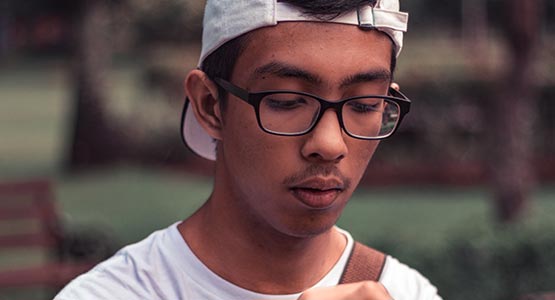 "I like how the new unified coloring workflow in VEGAS Pro 17 lets me color correct everything in one effects chain without adding multiple effects like Brightness & contrast, Color Corrector, Color Curves & White Balances. Coloring in VEGAS Pro is now much better then ever before."
Dato Aliff Alex
Videographer, Filmmaker
References
Lensa Langkasa Production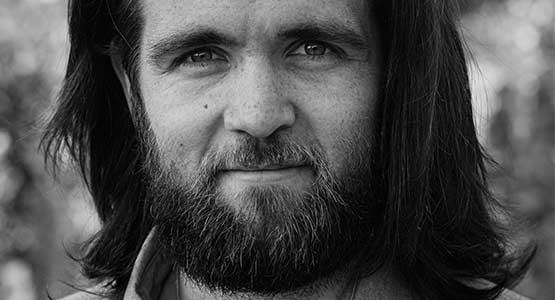 "I'm using VEGAS Pro because it's among the – if not the single – most stable NLE software out there. I had various issues, crashes and bugs with other programs but then a befriended editor recommended VEGAS Pro. I gave it a try and stayed due to its stable performance and easy to use features. From my experience VEGAS Pro is very easy-to-use, even for beginners and hard to master for everyone – for newcomers and veteran editors alike. "
Martin Seng
Video Freelancer
VEGAS Pro 18 Edit
VEGAS Pro 18 Edit opens the gates to creativity
Upgrade: VEGAS Pro 18 Edit
VEGAS Pro 18 Edit opens the gates to creativity
VEGAS Pro 18 Edit
VEGAS Pro 18 Edit opens the gates to creativity
£188.00
Regularly £299.00
Prices include VAT,
Valid until June 23, 2021
37% discount
Only now for free in this offer:
✔ NEW! ActionVFX Clip Pack (£94.99 value)
£109.00
Regularly £299.00
Prices include VAT,
Valid until June 22, 2021
63% discount
Only now for free in this offer:
✔ Boris FX Continuum 2020 Title Studio (£164 value)
VEGAS Pro 18
Manage your media and your edit with VEGAS Pro 18
Upgrade: VEGAS Pro 18
Manage your media and your edit with VEGAS Pro 18
VEGAS Pro 18
Manage your media and your edit with VEGAS Pro 18
£249.00
Regularly £499.00
Prices include VAT,
Valid until June 23, 2021
50% discount
Only now for free in this offer:
✔ NEW! ActionVFX Clip Pack (£94.99 value)
£169.00
Regularly £499.00
Prices include VAT,
Valid until June 22, 2021
66% discount
Only now for free in this offer:
✔ Boris FX Continuum 2020 Title Studio Unit (£164 value)
VEGAS Pro 18 Suite
Combine media management, efficient timeline cutting, and critical partner add-ons for complete editing power
Upgrade: VEGAS Pro 18 Suite
Combine media management, efficient timeline cutting, and critical partner add-ons for complete editing power
Select a purchase option:
£324.00
Regularly £649.00
Prices include VAT,
Valid until June 23, 2021
50% discount
Only now for free in this offer:
✔ NEW! ActionVFX Clip Pack (£94.99 value)
£246.00
Regularly £649.00
Prices include VAT,
Valid until June 22, 2021
62% discount
Only now for free in this offer:
✔ Boris FX Continuum 2020 Title Studio (£164 value)
VEGAS Pro 365
12 month plan for a complete video and audio editing package
VEGAS Pro 365
12 month plan for a complete video and audio editing package
VEGAS Pro 365
VEGAS Pro 1 month subscription
£12.79​/month
Regularly £15.99​/month
Prices include VAT,
Valid until June 23, 2021
20% discount
Available now on special offer: get your first 12 months for only £153.48 instead of £191.88.
Starting the 13th month, pay only £191.88/12 months.
Only now for free in this offer:
✔ NEW! ActionVFX Clip Pack (£94.99 value)
£16.99​/month
Prices include VAT,
£18.99​/month
Prices include VAT,