Audio cleaning and mastering
Save window layouts, button sets and overall preferences. Configure the user interface for your specific demands to efficiently produce your videos.
Reduce visual clutter and edit even faster with a powerful, customizable menu system. Customize your track, event, and transport-level button sets and change your visible buttons at any time. Create standard export templates to ensure your output is consistent across your whole team.
Quickly cut the footage you don't want in your final video. Easily eliminate long pauses and mistakes. Rearrange your clips and move them freely anywhere along the timeline to effectively tell your story.
Access the innovative storyboard tools to quickly assemble rough cuts and alternate versions in an intuitive environment. Changes made to the main storyboard are reflected instantaneously in the timeline and changes made in the timeline can be automatically or manually transferred back to the storyboard.
Use the Smart Split feature to hide jump cuts. For example, cut footage from an interview and seamlessly cover the cut to make it disappear.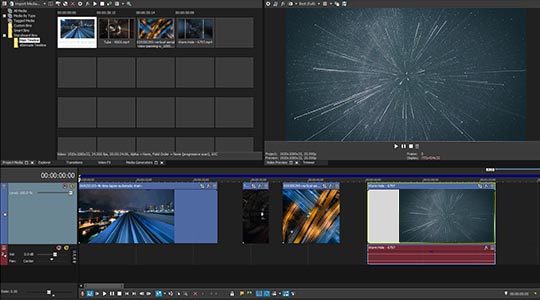 Salvage otherwise unusable video clips – even shaky footage and video with inaccurate colors. While these tools can be helpful in many cases, they can save your project when it's impossible to shoot again.
Color grading tools give you the power to adjust colors for accurate representation or effect. Make sure that black really looks like black or reduce the effect of blue lights in corporate offices. Punch up the intensity and bring dramatic life to your videos with saturation and contrast. And control it all with with precise color wheels and color curves for perfect adjustment.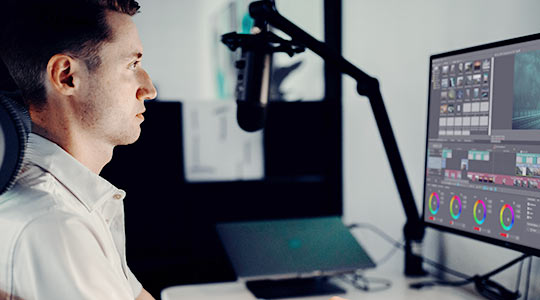 From simple transitions to attention-grabbing visual effects over titling – VEGAS helps you to create professional lower thirds and text that deliver your message with strength and impact.
Use the effects and animations built into VEGAS or add additional tools through the OFX plug-in interface for nearly unlimited possibilities. Create your own animations with the particle generator and design custom titling that fits your corporate brand and design.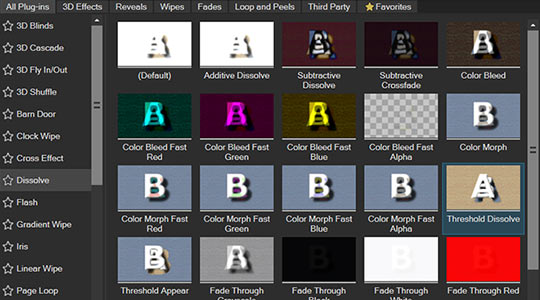 With VEGAS, you have access to an integrated audio editing solution.
Remove broadband noise with the DeHisser as well as clicks and pops with the DeClicker. Record voiceovers directly into the timeline. Rescue improperly recorded audio with the powerful DeClipper tool that repairs both digital and analogue clipping artifacts.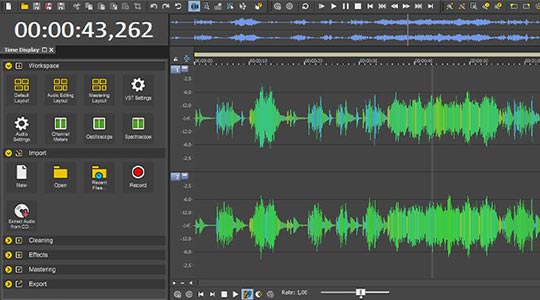 Coming soon, VEGAS Hub will provide a suite of tools to improve the video production process. Providing, archiving, collaboration and cloud services, VEGAS Hub will take your workflows to the next level.
That fastest path from your mobile device to your VEGAS timeline. Upload media files directly from Android and iOS devices into your secure Hub cloud storage. Access your Hub files directly from within the integrated Hub Explorer window. Synchronise the files to your local drive and add them directly to your project.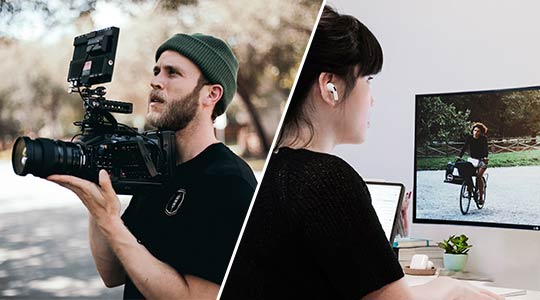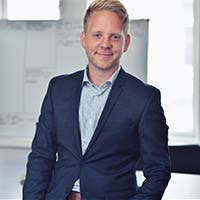 "I use VEGAS as a tool for effective storytelling in a world where content is everything. Whether it's about future renewable energy technologies or building smarter and safer transportation systems, VEGAS helps me tell these stories. That's why I've kept it in my creative tool belt for the last 9 years. It's fast, easy, and allows me to do so much with fewer clicks than the competition."

VEGAS provides a wide range of media editing and live streaming in seamless workflows. You can rely on industry-leading features, efficient workflows that professionals need to get things done in short period of time.
Let's find out which solution fits best to your business needs.
Discover our various services that will improve your efficiency.
Profit directly from our product experts know-how regarding professional audio and video production solutions.