INFUSION Engine 2 is the engine that works for you! It offers support for Intel, NVIDIA and AMD graphics cards. The result is a seamless project preview without the need for time-consuming rendering or creating proxy files. Less waiting around during editing. More time for creating amazing videos.
* INFUSION Engine 2 supports video acceleration for AVC and HEVC on Intel, NVIDIA or AMD GPUs with Intel Graphics HD 630, NVIDIA Geforce GTX 1050 and AMD Radeon RX470 or higher.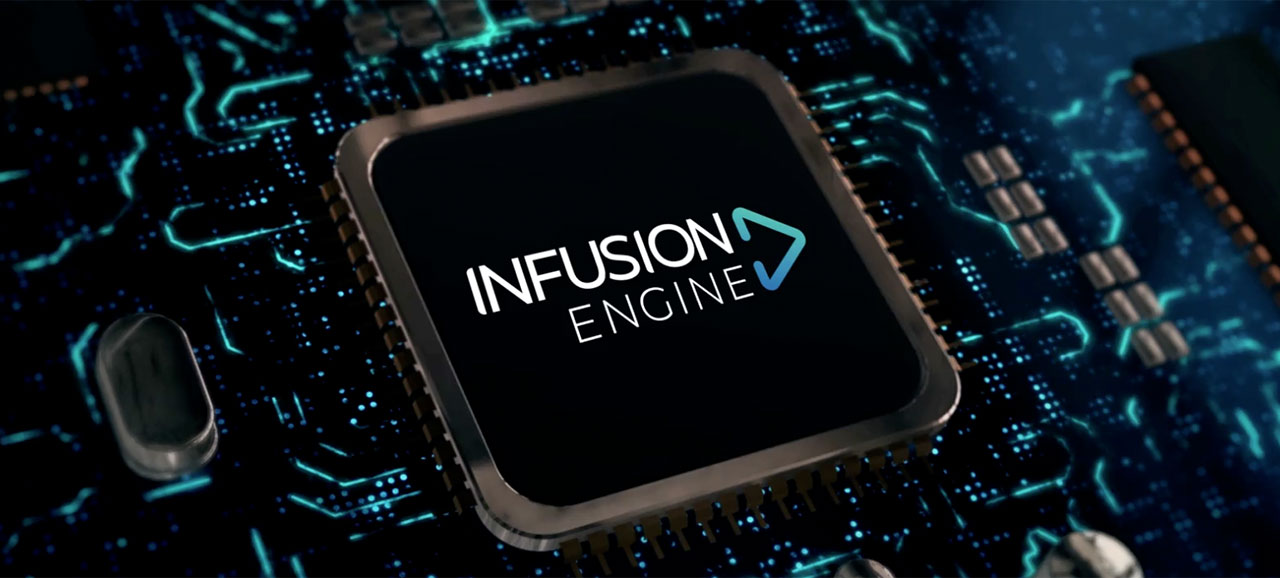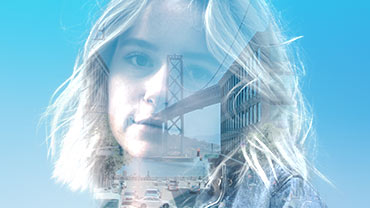 The new effects area guarantees real variety. Discover high-quality intros/outros, titles, effects transitions, editing templates and travel effects. Plus, we're constantly adding exciting new content.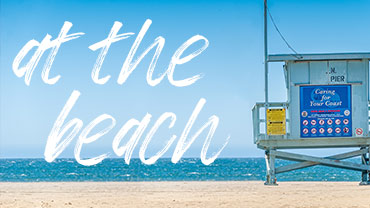 Dynamic title templates can add a really fresh touch to your videos. They're high-quality, detailed, adjustable in both size and style and can be combined with the new fonts to perfectly suit your footage.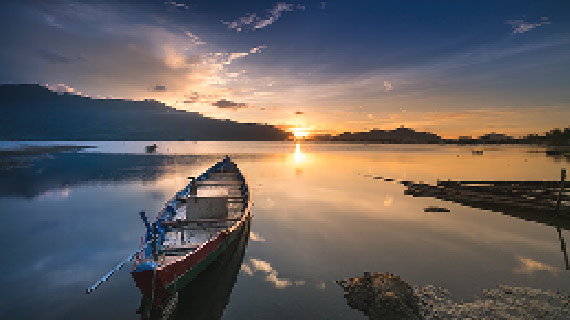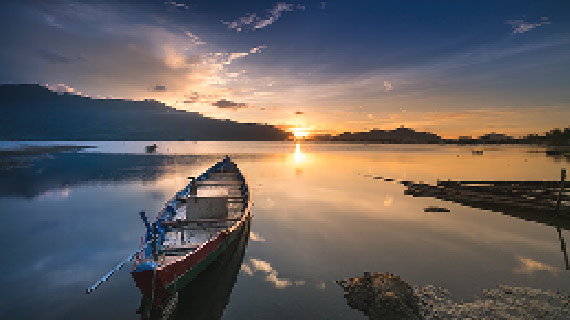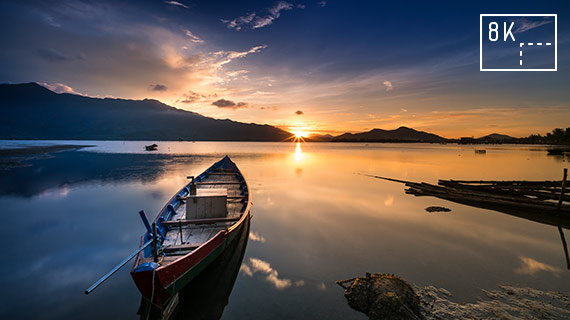 Edit and present films in 8K Ultra HD. The new, one-of-a-kind INFUSION Engine 2 allows you to play your new high-resolution video material in real time.** This means you can view your footage during the editing process – no waiting around.
** Dependent on the graphics card used. For more information, contact the card manufacturer.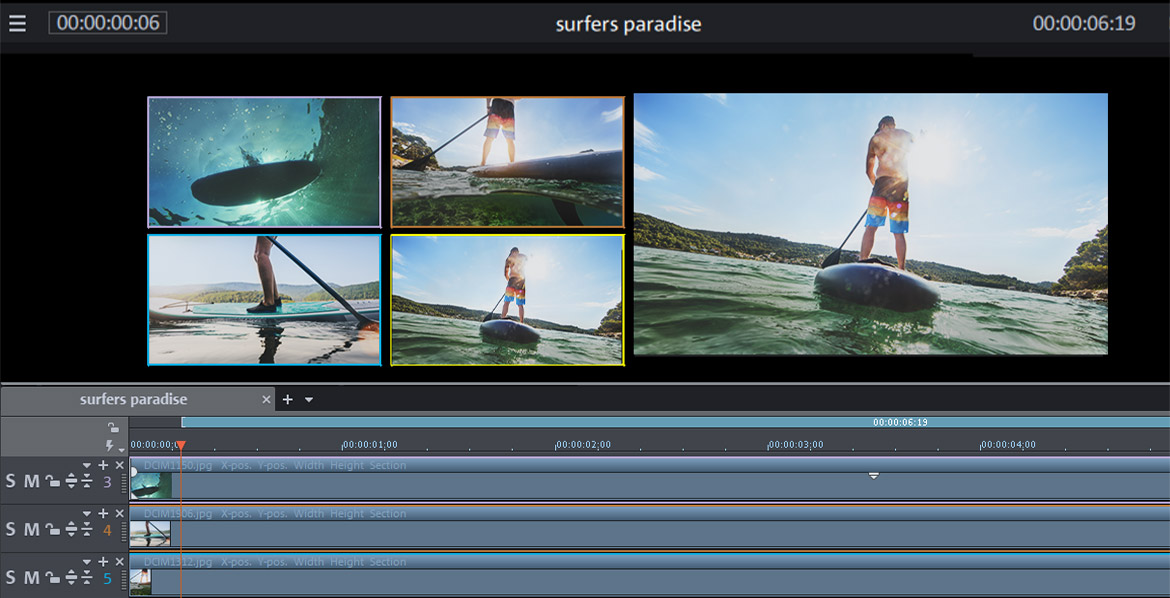 Perfect for events that are filmed simultaneously with multiple cameras. In multicam code, up to 4 recordings are played simultaneously in the preview monitor. You can simply click to define which recording should display, and when – Movie Studio makes automatic cuts as you work.
Classic | Platinum | Suite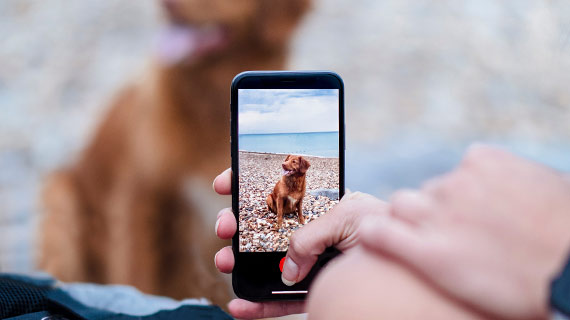 Vertical videos made using smartphone are recognized directly upon import and are automatically rotated to the mode in which they were originally filmed. As well as project and export templates, the program now includes templates for vertical videos.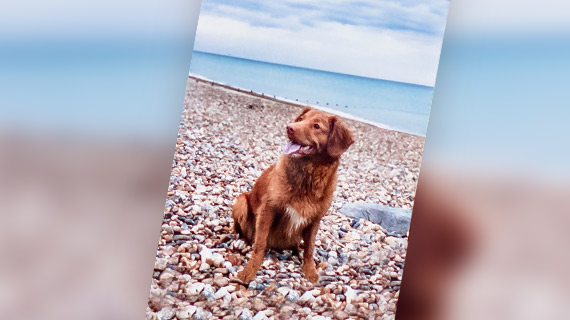 Ready to showcase your videos online? New project templates for social media clips in vertical and square formats make it easy to create videos for any kind of portal or app. Creative image border effects conceal distracting black borders in videos with an aspect ratio of 16:9.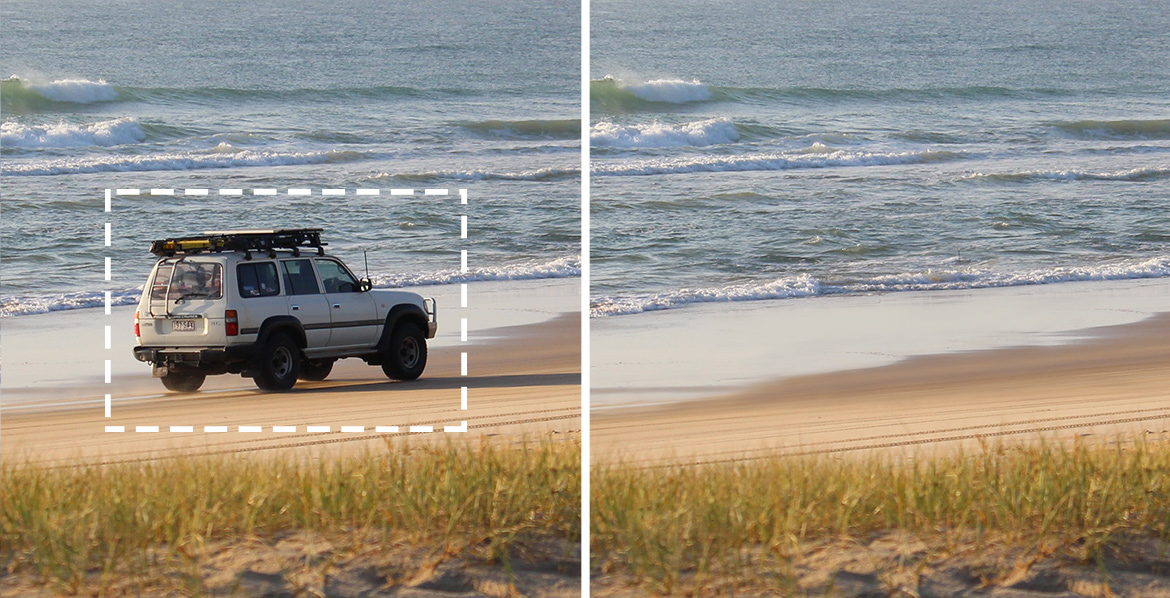 proDAD Hide (2 years license) works wonders! Your shot is crossed by an unwanted pedestrian or car? Your drone casts an unsightly shadow? Now you can easily make unwanted elements disappear from your videos, even completely automatically with suitable footage thanks to intelligent object tracking.
Classic | Platinum | Suite
Highlights of Movie Studio:
Up to 900 effects, titles, templates & transitions
Easy colour correction
Professional image stabilization
Burn DVDs & Blu-ray discs
INFUSION Engine 2 for unparalleled performance
Edit and export 8K Ultra HD Video
Everything in Movie Studio, plus:
Up to 1,500 Effects, titles, templates & transitions
Detailed colour correction
Professional image stabilization
Burn DVDs & Blu-ray discs
INFUSION Engine 2 for unparalleled performance
Edit and export 8K Ultra HD Video
Movie looks
Multicam and 360° editing
Travel route animations
Everything in Movie Studio Platinum, plus proDAD Hide V1 which includes:
Up to 1,500 Effects, titles, templates & transitions
Detailed colour correction
Professional image stabilization
Burn DVDs & Blu-ray discs
INFUSION Engine 2 for unparalleled performance
Edit and export 8K Ultra HD Video
Multicam and 360° editing
Travel route animations
Exclusive Addon proDAD Hide V1 (2 years license) to remove unwanted objects from a video
Movie Studio 365
Movie Studio 12 month subscription
Movie Studio 365
Movie Studio 1 month subscription
Movie Studio 18
Shortcut to amazing
Movie Studio Platinum 365
Movie Studio Platinum 12 month subscription
Movie Studio Platinum 365
Movie Studio Platinum 1 month subscription
Movie Studio 18 Platinum
Shortcut to amazing
Upgrade: Movie Studio 18 Platinum
Shortcut to amazing
Valid until October 27, 2021
Only now for free in this offer:
✔ proDAD Mercalli V5 Suite ($299 value)
✔ NEW! Cinema LUTs Mystic ($9.99 value)
✔ NEW! Scary Darkness Song Collection ($4.99 value)
✔ NEW! Mystery Song Collection ($4.99 value)
Valid until October 27, 2021
40% discount
Only now for free in this offer:
✔ NEW! proDAD Mercalli V5 Suite ($299 value)
✔ NEW! Cinema LUTs Mystic ($9.99 value)
✔ NEW! Song Collection Scary Darkness ($4.99 value)
✔ NEW! Song Collection Mystery ($4.99 value)
Valid until November 2, 2021
50% discount
Only now for free in this offer:
✔ proDAD Mercalli V5 Suite ($299 value)
✔ NEW! Cinema LUTs Mystic ($9.99 value)
✔ NEW! Scary Darkness Song Collection ($4.99 value)
✔ NEW! Mystery Song Collection ($4.99 value)
Movie Studio Suite 365
Movie Studio Suite 12 month subscription
Movie Studio 18 Suite
Shortcut to amazing
Upgrade: Movie Studio 18 Suite
Shortcut to amazing
Valid until November 2, 2021
53% discount
Only now for free in this offer:
✔ proDAD Mercalli V5 Suite ($299 value)
✔ NEW! Cinema LUTs Mystic ($9.99 value)
✔ NEW! Scary Darkness Song Collection ($4.99 value)
✔ NEW! Mystery Song Collection ($4.99 value)