VEGAS 20 Update 2 brings workflow improvements along with new user-requested features. From more robust color curves to VST3 and more powerful AI. All along with increased stability. If you already own version 20, it's a free update!
Powerful but intuitive video editing for content creators. Easily produce YouTube videos, tutorials or product reviews and share with your audience.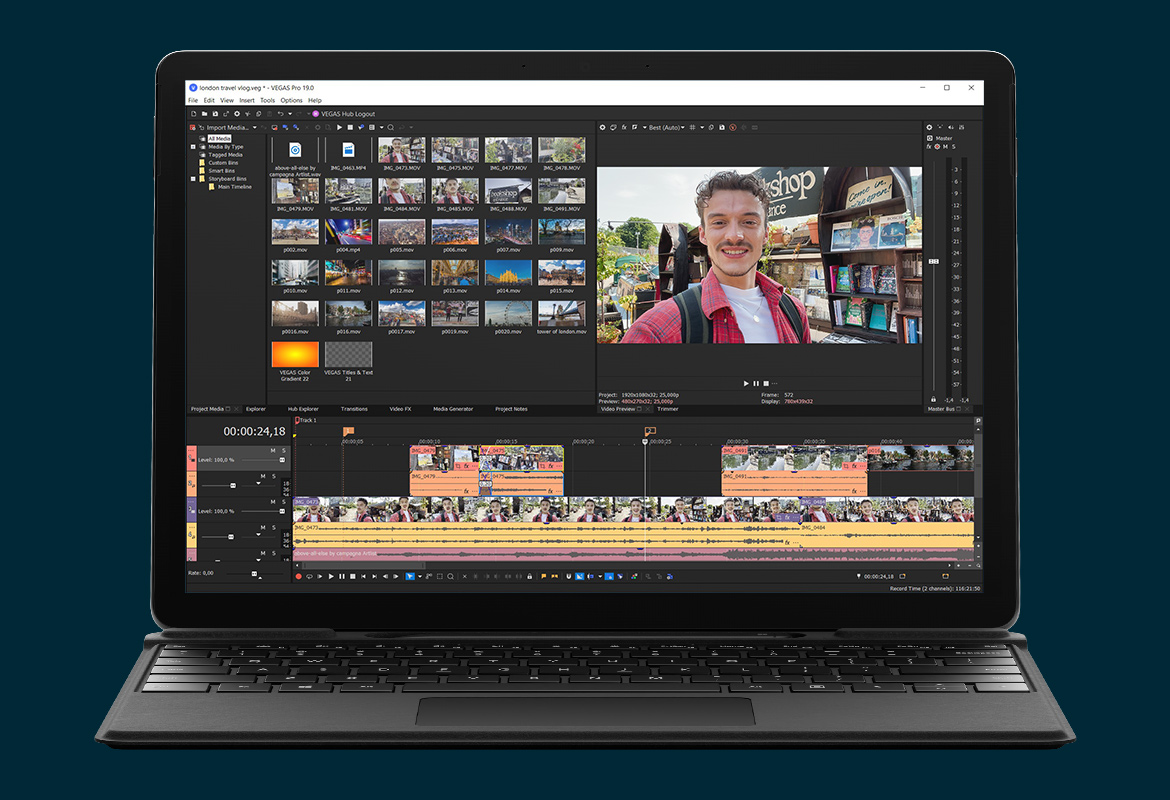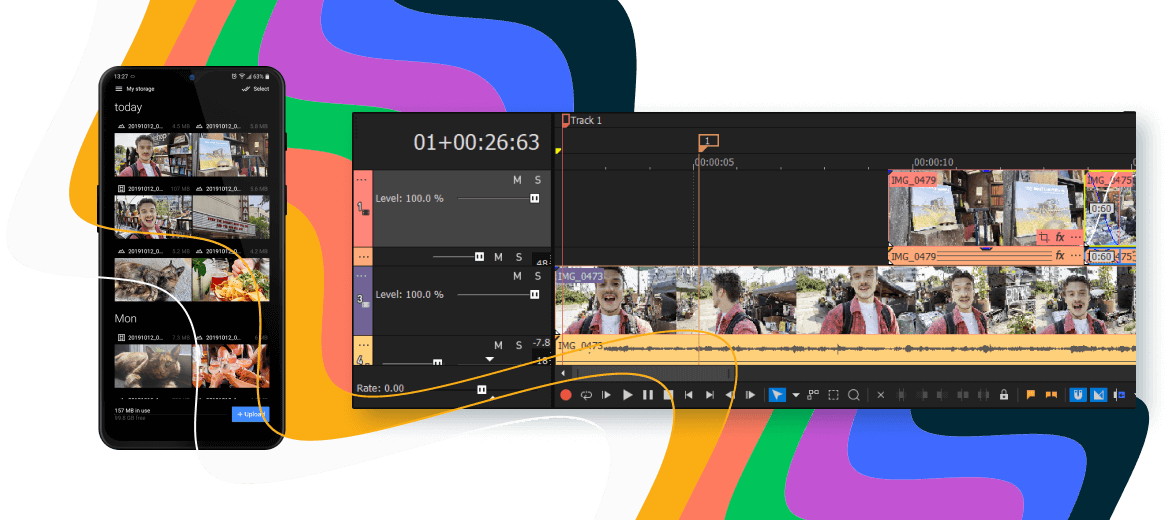 Use the VEGAS Hub app to upload videos and images from your iOS or Android device for immediate download to your project. Watch video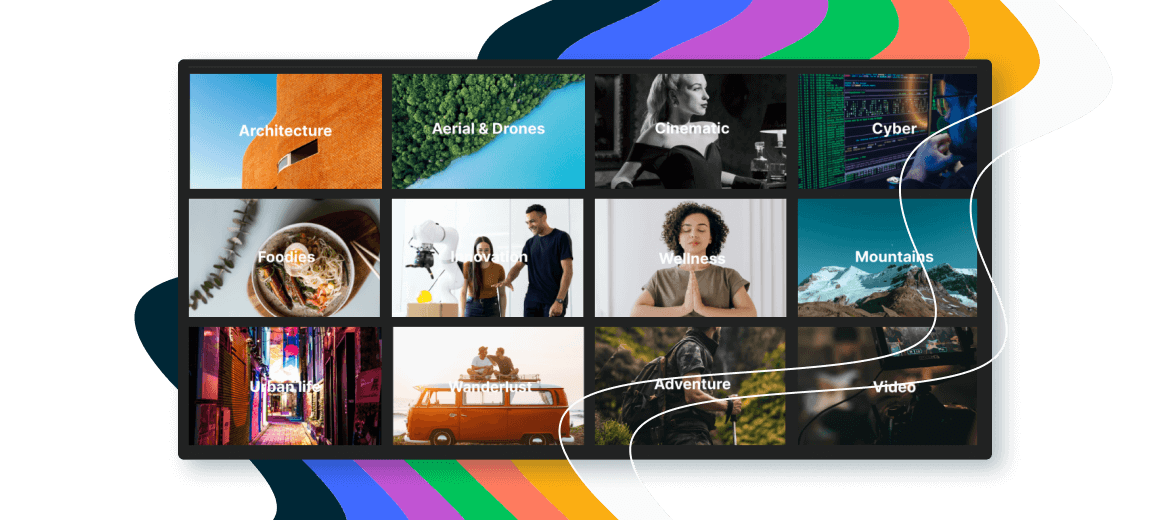 Access over 1.5 million royalty-free stock video and audio assets ready to use in your projects. Watch video

See how filmmaker, Sean Hardaway captured a unique performance with the Brooklyn Orchestra in cooperation with accomplished composer, Olivier Glissant.

See how professional videographer, Laci Kobulsky creates inspirational marketing content for social media campaigns.
Upgrade from VEGAS 19, 18, 17 or an older version and get:
VEGAS Pro 20 highlights:
Hue, saturation, and luminance curves
Automatic project collections
Audio production with VST3
AI Smart Mask (beta)
Continuous development
VEGAS Pro 19 highlights:
Range-limited Color wheels
White and black point adjustment
ProRes, BRAW
Modern adjustable transitions (GL, Bézier curves)
VEGAS Pro 18 highlights:
VEGAS Capture
Video noise reduction
Vectorscope skin tone line
Accurate logarithmic exposure control
Color Grading panel enhancements
Software included:
VEGAS Pro

VEGAS Stream

SOUND FORGE Audio Studio

Boris FX Primatte Studio

ActionVFX Starter Subscription
VEGAS Edit 365
Video editing for creators
VEGAS Edit 365
Video editing for creators
VEGAS Edit
Video editing for creators
Upgrade: VEGAS Edit
Video editing for creators
Select a purchase option:
Rs 588​/

month
Regularly Rs 949​/

month
Available until 2 April 2023
Rs 9,305
Regularly Rs 17,900
Available until 2 April 2023
VEGAS Pro 365
Video, audio & streaming for creators
VEGAS Pro 365
Video, audio & streaming for creators
VEGAS Pro
Video, audio & streaming for creators
Upgrade: VEGAS Pro
Video, audio & streaming for creators
Select a purchase option:
Rs 745​/

month
Regularly Rs 1,490​/

month
Available until 2 April 2023
Rs 14,450
Regularly Rs 28,900
Available until 2 April 2023
Rs 10,980
Regularly Rs 28,900
Available until 2 April 2023
VEGAS Post 365
Video post production for creators
VEGAS Post 365
Video post production for creators
VEGAS Post
Video post production for creators
Upgrade: VEGAS Post
Video post production for creators
Select a purchase option:
Rs 1,248​/

month
Regularly Rs 2,190​/

month
Available until 2 April 2023
Rs 25,900
Regularly Rs 43,900
Available until 2 April 2023
Rs 20,630
Regularly Rs 43,900
Available until 2 April 2023