VEGAS Movie Studio 15 Platinum
For powerful video editing
Upgrade: VEGAS Movie Studio 15 Platinum
For powerful video editing
VEGAS Movie Studio 15 Platinum
For powerful video editing
From

$39.99
Regularly $79.99
Valid until May 29, 2018
You have plenty of video material that you'd like to transform into a video to show your friends and family? You don't have to be a video editing professional to do that! With the right software, you can easily create and customize your very own movie.
Import video material, select the right scenes, improve optics and add fitting music, and your home movie is done!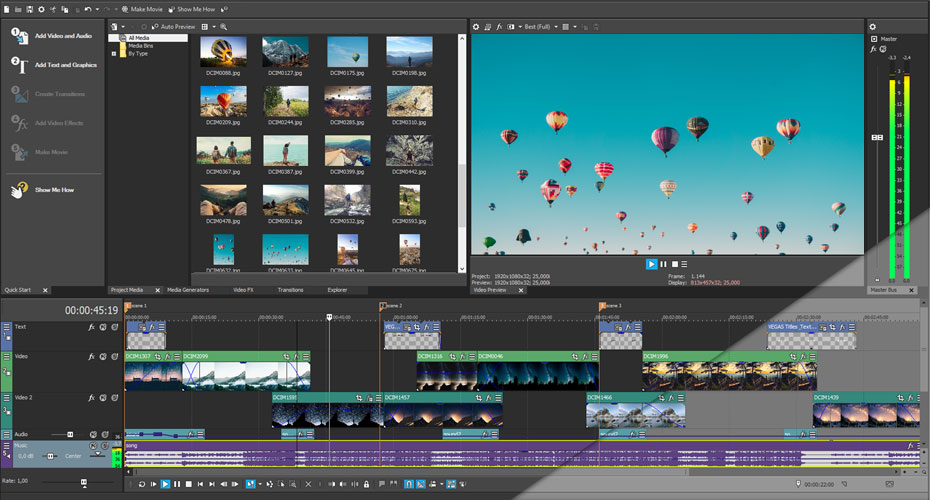 In order to create a video, first transfer your video clips and photos on your computer into your video editing program. Then, view your material, make the basic settings and choose the main scenes in your video project. Maybe you already have your eye on a specific look or style that you want to give to your movie. Video editing programs such as VEGAS Movie Studio Platinum often already offer video effects presets and simple color correction options. These controllers let you easily adjust colors, contrast and brightness.
Add photos and make them stand out with creative transitions, such as dissolves between individual sequences. Many non-linear video editing programs such as VEGAS Movie Studio Platinum even offer finished templates for this. To let your video convey an even stronger emotional effect, we recommend you add music. This will make your film even more professional. When choosing music, there are no limits to your creativity. For action-packed sequences, cuts set to the beat of the music appear most dynamic. Carefully placed, slow cuts set to the right music can create and especially emotional scene.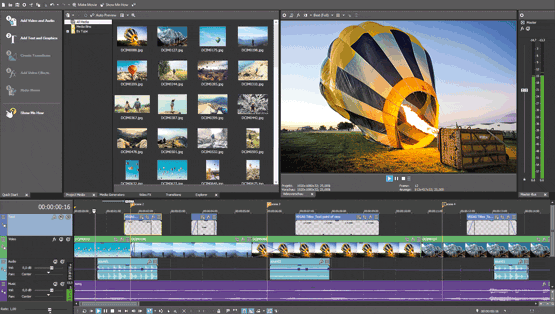 Creative software such as VEGAS Movie Studio Platinum always has a tool for creating text and titles. This lets you create impressive title and credit titles or insert professional-looking captions.
If you would like to make a greeting video or a slideshow, you shouldn't limit yourself to just videos, photos and music, but also use text. Make titles to add greetings to your video. Or, add the person's name to the picture and insert a caption to explain who it is. You can choose the font, color and size of the text, as well as position the words exactly where you want, control the duration of text display and change other parameters. With the right titles and music, you can even make your titles imitate Hollywood blockbuster opening scenes. Just give it a try.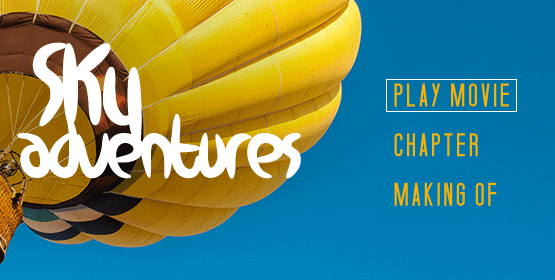 The finalizing "correct" export is a topic of discussion for true experts. Various video formats with customizable parameters cause a certain degree of confusion. Happily, most video editing programs such as VEGAS Movie Studio Platinum offer plenty of presets. These let you easily choose the right format for the right purpose. Most video editing programs have an "Export" button. It is here that you'll find various export options with presets and customized format settings to help you export your first movie. As a rule of thumb, always look at the raw material format settings.
You can export your movie optimally for any output device. Whether you wish to burn your movie to a DVD or compress it for YouTube, the right export format will prepare you for the next step.
Enjoy making your own movies.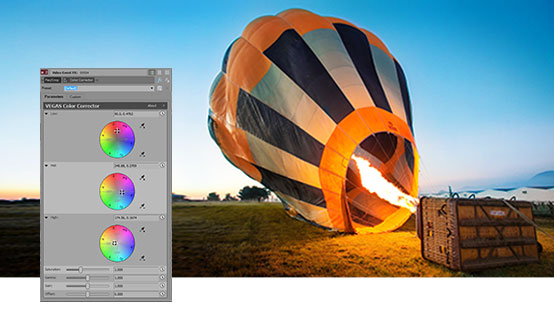 VEGAS Movie Studio Platinum offers an ideal platform for any skill level. If you're a beginner or already know the basics, you're in good hands with VEGAS.
VEGAS Movie Studio 15
VEGAS Movie Studio 15 Platinum
Upgrade: VEGAS Movie Studio 15 Platinum
From

$39.99
Regularly $79.99
Valid until May 29, 2018
VEGAS Movie Studio 15 Suite
Upgrade: VEGAS Movie Studio 15 Suite
From

$79.99
Regularly $139.99
Valid until May 29, 2018