What you'll learn:
How to make a video in 5 easy steps
Ever wanted to learn to make your own videos? Got lots of footage of friends and family and want to know how to turn it into a memorable movie? Follow the steps pros use when editing video. Download a free demo of VEGAS Pro and put this process to work for you. You'll be creating your own fun and exciting videos in no time!

Take a breath! It may seem huge, but if you break it down step by step, you can focus on one thing at a time. Any big job is just a series of little jobs done in the right order. You can do it!
Every project is a little different, but pros generally follow these well-established steps.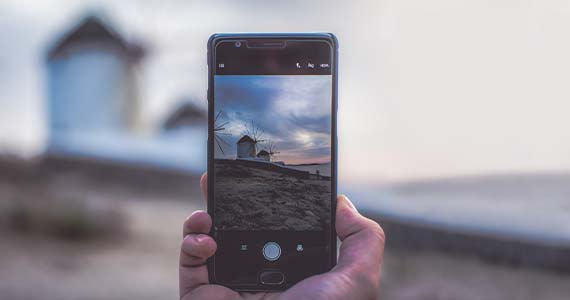 Take a look at all of your video – which clips really speak to you? Which do you really want to share? Choose the best clips for what you want your video to be, and then only bring the video you want into your project, saving you a lot of time. Don't forget photos, because they can help make your video memorable.
Don't automatically discard video which has problems if you otherwise like it. VEGAS Pro has powerful tools which help rescue footage you might not think you can use. It can stabilize shaky video or fix the color or exposure of dark or unbalanced footage.
Pro editors know what they want their video to be before they start. Great videos tell stories -- decide what story you want to tell, and let it guide you on which clips to use and how to use them. Also decide how you're going to use transitions, text, and music. All of those elements help you tell the story you want to tell. A plan is vitally important to getting all of it done right.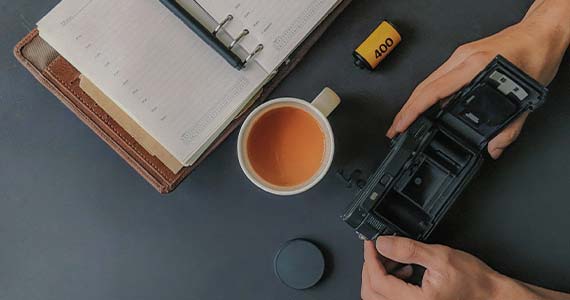 The rough cut can be the most fun part of editing, because you really let your creativity loose as you put your plan into action. Assemble your video and photos and in the order which tells your story and change them around as needed to get the perfect sequence. Don't be afraid to experiment! And don't be afraid to include too much, because it's easier to cut what you don't need than to add new material further down the road.
VEGAS Pro makes assembling a rough cut super-easy. Use Storyboards to lay out your media like photos on a table and rearrange your clips and photos however you want. The main Storyboard automatically updates on the timeline, so it's already there when you're ready for detailed editing!
After the rough cut, refine your video. Trim your clips down to perfect timing. This means cutting out any parts of the clips that don't move the story forward.
Choose transitions, which define how your movie moves from one clip to the next. Most of these should just be straight cuts between clips where one clip starts as soon as the previous one ends. Use fades or dissolves to go between scenes or sections of your video. You can use other kinds of transitions like wipes or flashes, too, but don't overdo them. It's easy to overwhelm or exhaust your viewers if you do! Be consistent and make them make sense.
Now add visual effects like slow motion or cool color effects. Add titles, music, and sound effects.Use your plan, but again, don't be afraid to experiment. Let your imagination loose.
Great music sets the perfect mood. Use effects to draw attention to details you want your audience to notice, or to make the video really pop. If you have photos, you can pan or move them around, or create a cool slide show with neat transitions in between. Be creative!
When everything's the way you want, it's time to make a final video file for viewers to watch. Called "rendering," the way you do it depends on how you intend your audience to view it. Whether you stream it from YouTube or other social media or deliver it on DVD, you'll need to render the video to a specific format.
VEGAS Pro includes a wide selection of common and professional formats to choose from. Just pick the right one from a list of formats and templates, and with a few clicks, you're rendering your video.
VEGAS Pro also offers direct rendering and uploading to your YouTube or other online hosts, automatically choosing the right format and uploading the video directly to your account. Sharing your video is a snap with VEGAS Pro!
Following those basic steps makes creating your own videos simple and easy, but VEGAS Pro makes it even simpler to get started with the Dashboard. It takes you through the entire process step-by-step and lets you choose your video clips, arrange them, then add all the titles, FX, music, and text you need -- with special interface layouts for each task. You can switch back and forth between steps at will. Once you feel comfortable enough to take full control of the process yourself, go to the Power User mode and unleash your creativity. From your very first video edit to advanced or professional editing as you learn and grow, VEGAS Pro has you covered.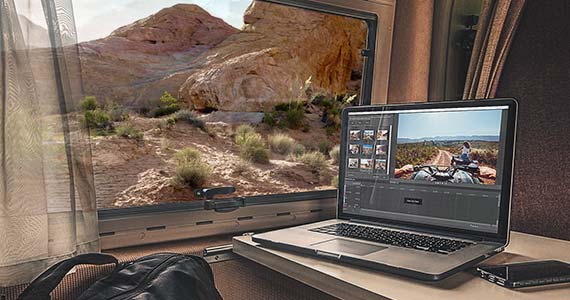 VEGAS Pro has everything you need to get you started editing your own great videos. With a simple, easy-to-understand interface and an intuitive workflow, powerful tools, and wide export options, VEGAS Pro puts video editing right at your fingertips. There's no better way to learn video editing than with VEGAS Pro! Download a free demo today!
VEGAS Edit 365
Video editing for creators
VEGAS Edit 365
Video editing for creators
VEGAS Edit
Video editing for creators
Upgrade: VEGAS Edit
Video editing for creators
Select a purchase option:
C$7.99​/

month
Regularly C$12.99​/

month
Available until June 13, 2023
C$129.00
Regularly C$249.00
Available until June 13, 2023
C$119.00
Regularly C$249.00
Available until June 13, 2023
VEGAS Pro 365
Video, audio & streaming for creators
VEGAS Pro 365
Video, audio & streaming for creators
VEGAS Pro
Video, audio & streaming for creators
Upgrade: VEGAS Pro
Video, audio & streaming for creators
Select a purchase option:
C$9.99​/

month
Regularly C$19.99​/

month
Available until June 13, 2023
C$199.00
Regularly C$399.00
Available until June 13, 2023
C$149.00
Regularly C$399.00
Available until June 13, 2023
VEGAS Post 365
Video post production for creators
VEGAS Post 365
Video post production for creators
VEGAS Post
Video post production for creators
Upgrade: VEGAS Post
Video post production for creators
Select a purchase option:
C$16.99​/

month
Regularly C$29.99​/

month
Available until June 13, 2023
C$349.00
Regularly C$599.00
Available until June 13, 2023
C$349.00
Regularly C$599.00
Available until June 13, 2023