VEGAS Movie Studio 15 Platinum
For powerful video editing
Upgrade: VEGAS Movie Studio 15 Platinum
For powerful video editing
VEGAS Movie Studio 15 Platinum
For powerful video editing
From

$39.99
Regularly $79.99
Valid until May 29, 2018
A fascinating story will grab viewers more than anything else. So when it comes to video production, it's a good idea to work around a storyline. There are various ways and means to go about this: for one, you could start thinking about how the story should be structured even before you start shooting, so you know exactly what you need to film. Another method is to watch material that has already been filmed and then develop a narrative around it. For both of these methods, it's useful to make some notes about your film in your movie making software before you start bringing the project together. How do you want to structure your film, and at which points do you want certain scenes be shown? Do you want to use original sound or add a song to the movie tracks? The more you plan your project, the easier things will be when it comes to the later stage of video production.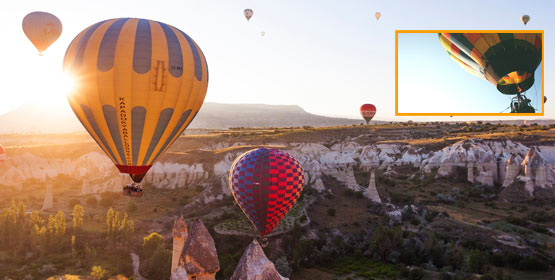 Lighting conditions can be decisive for the quality of your material, so it's important to get the right factor of brightness. Darkness poses a huge challenge for most cameras, so it makes more sense to film in daylight. Also, lighting an interior space can be important when you're shooting a video there. Sound can really contribute to the quality of your material too. Background noise such as traffic, wind hiss and crowd sounds can cause serious problems, so to guarantee good-quality sound, you should avoid recording speech and vocals when these kinds of noise are present while filming. If you want to add speech to these sections, you can record a voice over using video making software such as VEGAS Movie Studio Platinum.
There are times when speech or a voice over just doesn't work in a video. Instead, text can be faded in as an alternative method of explaining what's happening in a film passage, or to add commentary. You can also add further creative touches such as effects, transitions, intros and outros to your movie while editing it. Standard movie making software contains integrated templates for adding these features, which are a fast and efficient way to achieve impressive results.
Last but not least, video production has a lot to do with personal taste. Video making software such as VEGAS Movie Studio Platinum offers a solid basis for trying out a range of features and functions. It's worth remembering to take some time to get to grips with video production and become familiar with what your professional video editing software has to offer before you start making your first film.
VEGAS Movie Studio 15
VEGAS Movie Studio 15 Platinum
Upgrade: VEGAS Movie Studio 15 Platinum
From

$39.99
Regularly $79.99
Valid until May 29, 2018
VEGAS Movie Studio 15 Suite
Upgrade: VEGAS Movie Studio 15 Suite
From

$79.99
Regularly $139.99
Valid until May 29, 2018