VEGAS Post gives you everything you need for video editing, motion graphics, image composition, live streaming and sound design.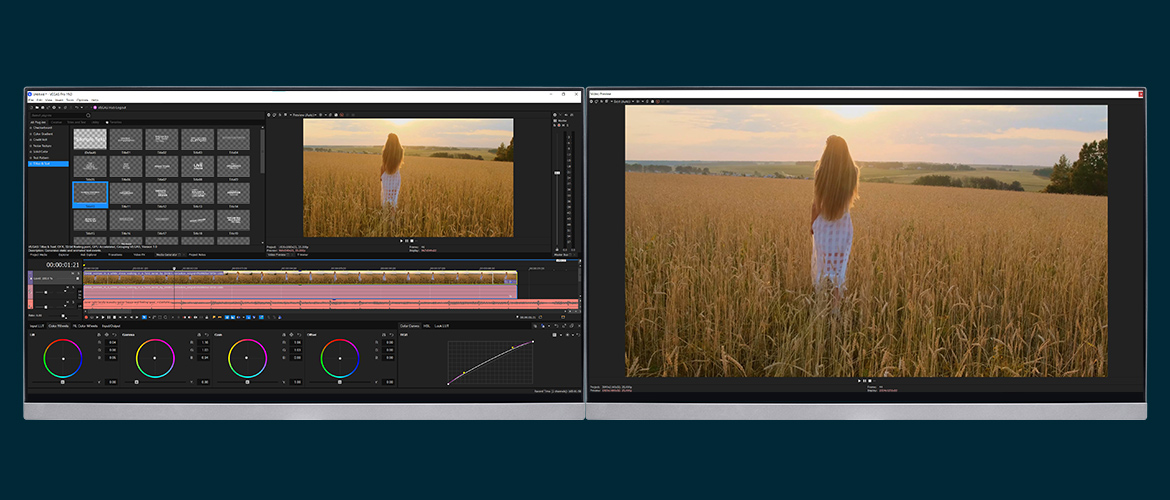 At the heart of VEGAS Post is video editing with VEGAS Pro. Launch clips from your timeline into VEGAS Effects for compositing or export single frames directly to VEGAS Image for editing. Produce perfect audio using SOUND FORGE Audio Studio and instantly bring all your work back into VEGAS Pro to finalize your project.
Edit & deliver industry-leading formats up to 8K with GPU acceleration.
Captivate audiences with cinematic filters, effects, transitions and titles.
Access unlimited royalty-free stock content, cloud services and more with a VEGAS 365 subscription.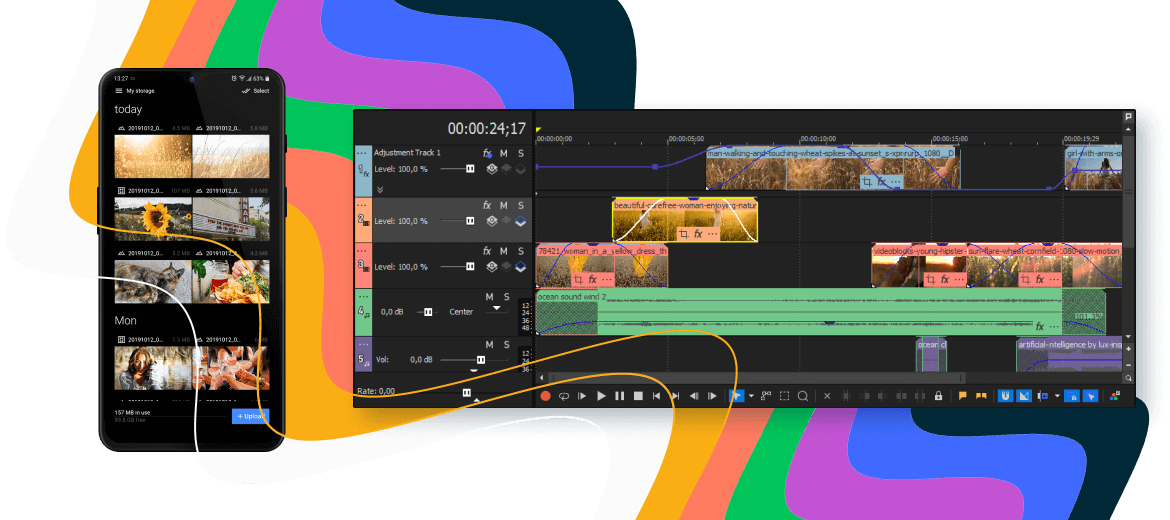 Use the VEGAS Hub app to upload videos and images from your iOS or Android device for immediate download to your project. Watch video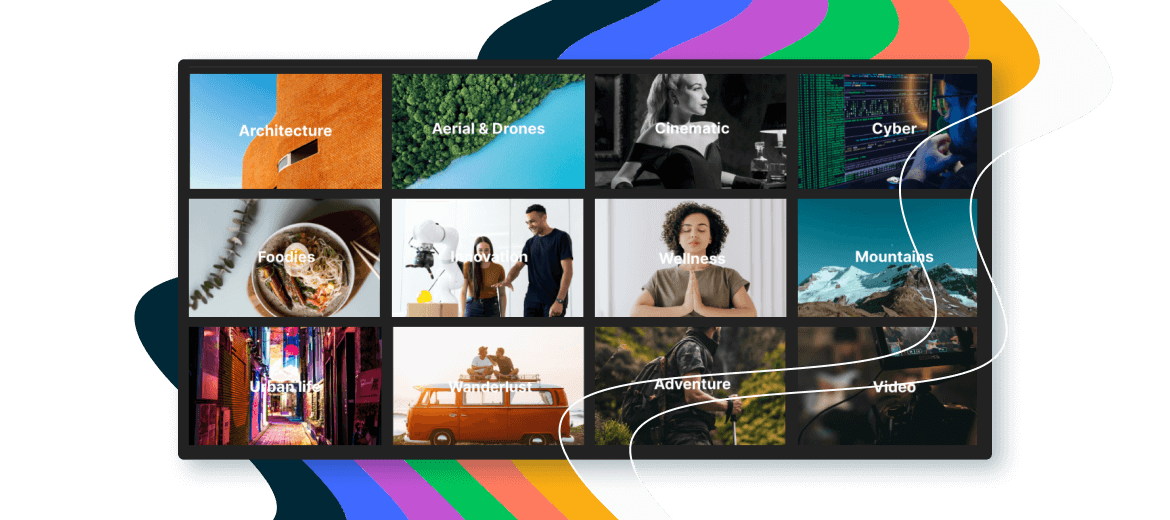 Access over 1.5 million royalty-free stock video and audio assets ready to use in your projects. Watch video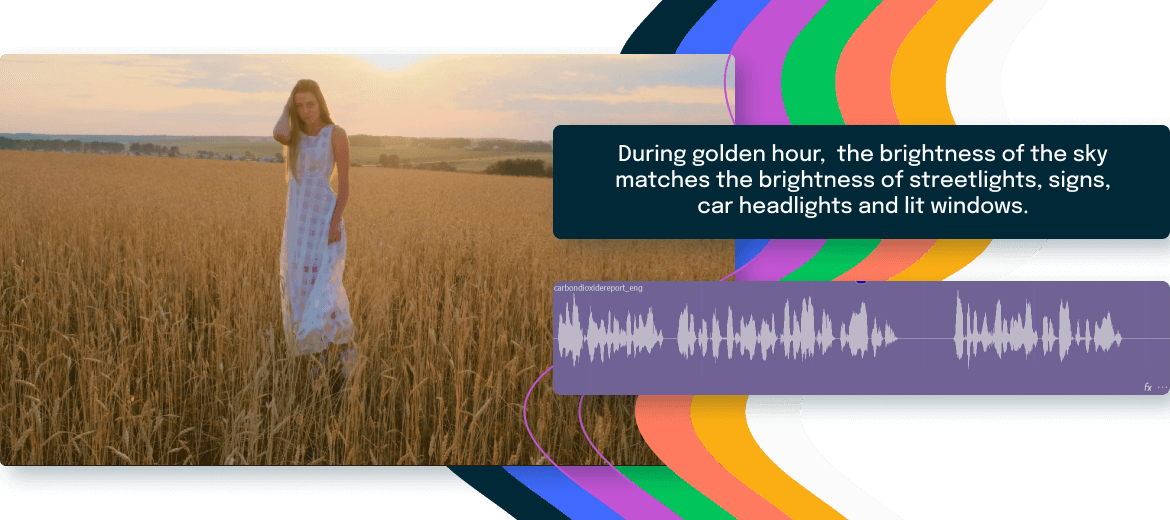 Generate synthesized multi-lingual voiceovers for immediate inclusion in your project. Auto translate your text into several languages for localization. Watch video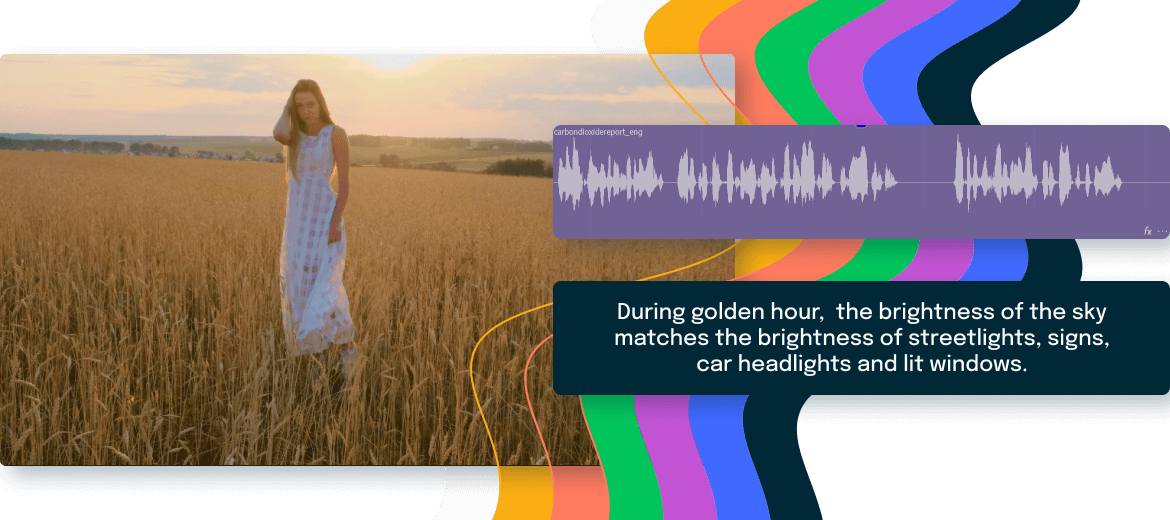 Automatically transform voiceover audio into subtitles and text overlays with amazing accuracy in multiple languages.
Create photorealistic or fantasy scenes with multi-layer compositing and keyframe animation in VEGAS Effects. Work directly with clips from your VEGAS Pro timeline for a seamless round trip.
Over 800 visual effects and presets to enhance your production.
Create eye-popping, fluid motion interactions easily with behaviors.
Use advanced particle generators, texts & titling, 3D models in realistic 3D environment, lenses and more.
Create striking compositions with unlimited layers, automatic keying and zero baked-in changes. VEGAS Image keeps your image data RAW and your layers self-contained.
Take snapshots directly from VEGAS Pro or from image files, even in RAW.
Work in an independent resolution for large format movie posters.
Effortlessly create eye-catching thumbnails or beautiful cover art for your video productions.

Discover how fullstack videographer Jake Powley uses VEGAS Post to create moods and emotions for his films.
Reach, engage and grow your audience with live events and broadcast to popular platforms with VEGAS Stream.
Take your live production from a simple webcam to multiple cameras, video play-ins, dynamic graphics and more.
Switch between cameras and remote presenters.
Broadcast to the most popular conferencing apps and streaming services.
Edit your event and upload to your favorite destinations.
Exclusive in subscription:
Mobile to timeline (20GB)
Royalty-free stock content
(20 assets per month)
Includes:
VEGAS Pro 19
VEGAS Stream
SOUND FORGE Audio Studio
Boris FX Primatte Studio
Exclusive in subscription:
Mobile to timeline (50GB)
Royalty-free stock content
(unlimited HD)
Text to speech
Speech to text
VEGAS Edit 365
Video editing for everyone
VEGAS Edit 365
Video editing for everyone
VEGAS Edit
Video editing for everyone
Upgrade: VEGAS Edit
Video editing for everyone
$7.79​/month
Regularly $12.99​/month
Available until August 7, 2022
$249.00
Regularly $498.00
Available until August 7, 2022
NEW! Includes VEGAS Edit 20 ($249 value)
$119.00
Regularly $498.00
Available until August 7, 2022
NEW! Includes VEGAS Edit 20 ($249 value)
VEGAS Pro 365
Video & audio for professionals
VEGAS Pro 365
Video & audio for professionals
VEGAS Pro
Video & audio for professionals
Upgrade: VEGAS Pro
Video & audio for professionals
$11.99​/month
Regularly $19.99​/month
Available until August 7, 2022
$399.00
Regularly $798.00
Available until August 7, 2022
NEW! Includes VEGAS Pro 20 ($399 value)
$199.00
Regularly $798.00
Available until August 7, 2022
NEW! Includes VEGAS Pro 20 ($399 value)
VEGAS Post 365
Full stack production
VEGAS Post 365
Full stack production
VEGAS Post
Full stack production
Upgrade: VEGAS Post
Full stack production
$17.99​/month
Regularly $29.99​/month
Available until August 7, 2022
$599.00
Regularly $1,198.00
Available until August 7, 2022
NEW! Includes VEGAS Post 20 ($599 value)
$299.00
Regularly $1,198.00
Available until August 7, 2022
NEW! Includes VEGAS Post 20 ($599 value)