The future belongs to you: Start your video production journey with the most easy-to-use tool, VEGAS Pro 365. Now, for the first time ever, discover all the functionality and plug-ins that VEGAS Pro is known for at a very special starting price! Plus, the additional premium software package, which includes SOUND FORGE Audio Studio with Ozone Elements from iZotope, makes VEGAS Pro 365 a production powerhouse. Stay up to date with all the latest updates, upgrades, patches and added features with your plan to VEGAS Pro.
3 month plan

12 month plan

All the features and functionality of VEGAS Pro

Always up to date with the latest updates, upgrades, patches and new features

Premium software package: SOUND FORGE Audio Studio with iZotope Ozone Elements

Exclusive online VEGAS Pro training sessions

1

2

Payment options

$59.97 for 3 months
($19.99 per month)
$199.99 per year
($16.67 per month)
VEGAS Pro continues its legacy as an innovative leader in non-linear video editing with the most customizable interface than any other NLE on the market. You can fully customize your workflows, the menus and even most toolbars. Everything is designed to increase efficiency with each and every click. Speed up repetitive tasks, accelerate your learning curve and even write your own scripts - only with VEGAS Pro.
And what's a movie without a soundtrack? No other video production software has so many great features for audio production. You can mix your movies or master the soundtrack directly in VEGAS Pro 365.
Say hello to the future – every day. VEGAS Pro is under constant development and improvement and thanks to the 365 license, you have direct access to all the latest updates, upgrades, improvements and new features. Your 365 license keeps you up to date with the latest OS changes, new file formats, and other production trends.
Customize the interface to accommodate your personal workflow and workspace. Take advantage of the latest NVIDIA graphics cards and Intel Quick Sync Video technology to drastically reduce render times. Take your audio to the next level with the included Premium Audio Software Package.
High-end video production. Perfect for YouTubers, Indie Filmmakers, videographers and even Hollywood.
Work with a wide variety of file formats and resolutions. Whether producing for a small, hand-held screen, aiming for a large, high-resolution 4K experience, or anywhere in between, VEGAS Pro provides the tools you need to produce the optimum delivery format. The 365 license keeps your video editing on the cutting edge of technology.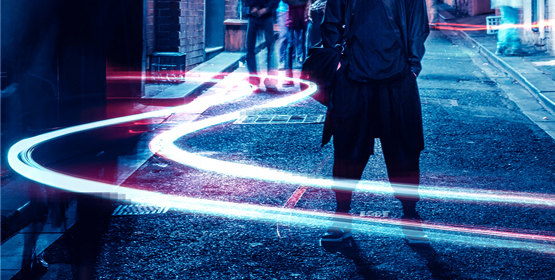 The most powerful plug-ins and apps are included with your 365 License:
Take your audio to the next level. Whether it's dialog, musical cues, sound effects, or location audio, this Premium Software Package delivers the tools you need to produce a professional audio experience.
Become a VEGAS Pro professional: Two times a year, VEGAS will deliver online training sessions exclusively for annual subscription customers. Even with the three-month license, you can access one online training session. It's the perfect way to stay on top of all the new features, industry trends, and sharpen your editing skills.
3 month plan: 1 online training lesson
12 month plan: 2 online training lesson
Can I use the software offline?
Yes, the software can be used offline for the duration of your subscription. An internet connection is only required to check for new updates as well as to validate the program once a month.
What happens to my projects?
Even if you end or suspend your subscription, your projects are yours to keep forever. That means if you need to work on your project after your subscription has expired, you can renew your subscription and open the project again to continue editing. You will also be able to open the project created in VEGAS Pro 365 in your perpetual version as long as your perpetual version is equal to or later than the version it was created in (for example, if you created the project in VEGAS Pro 365 version 15, then you can open it with regular VEGAS Pro version 15 or later).
How do I get my online trainings?
You will receive an invitation for the training via email once the dates of the sessions have been fixed.
How do update installs work?
You will be alerted when an update is available. Updates are not automatic so you are free to choose when to install the update.
Will I lose any version of VEGAS Pro I already have installed?
No. You can use other installed versions in parallel with VEGAS Pro 365.
Will the plug-ins also stay up to date?
All plug-ins will be available during the duration of the subscription. With every new version of VEGAS Pro, the latest version of the plug-ins are included.
Price advantage: Starting at just $16.67/month
Exclusive Add-ons and bonus software
Exclusive customer online training sessions
Includes NewBlueFX Filters 5 Ultimate
Includes DVD Architect for DVD and Blu-ray Disc authoring
Includes SOUND FORGE Audio Studio with iZotope Ozone Elements
Always work with the latest version of the most flexible NLE on the market
Speed production with hardware acceleration technologies
Efficient editing with modern editing tools in a lean, logical interface
High resolution audio: Unlimited tracks of 24-bit/192kHz audio
Advanced OFX plug-ins such as Picture-in-Picture, LUTs, and more
Support for ACES 1.0
VEGAS Pro 365
12 month plan for the complete video and audio editing package, including expert training
VEGAS Pro 365
3 month plan for the complete video and audio editing package, including expert training