Version 16 is on its way - scheduled to release at the end of August 2018 - and now's your chance for double the innovation. Buy VEGAS Pro 15 Suite now and when Version 16 is released, you'll get it free. This is an exclusive 2-for-1 offer!
VEGAS Pro 16 drops in August 2018
VEGAS Pro revolutionized video editing – and you can be guaranteed that the new version will take your video projects to a whole new level! Buy it today and get Version 16 with tons of new features for free!
Sneak Peak of VEGAS Pro 16 Suite
Industry-leading image stabilization
Built-in motion tracking
Powerful workflow for creating 360° video
and much more
When inspiration strikes, you need a tool that gives you the power to follow that inspiration with maximum productivity. VEGAS Pro Suite makes inspired productivity a reality. Start with a world-class NLE, add a powerful disc-authoring application, and balance it out with a collection of high-quality plug-ins to create a suite of amazing products that delivers professional results.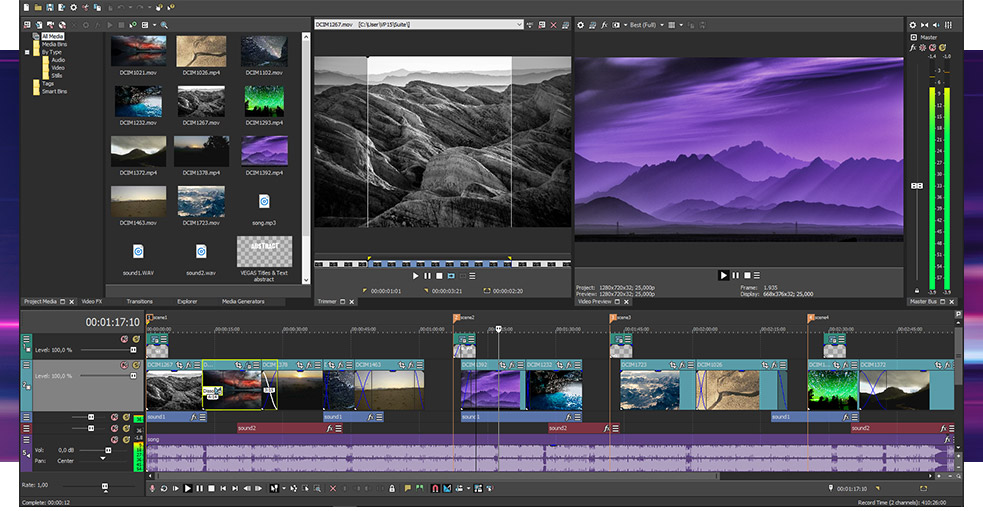 Work with video shot with your mobile device, a professional 4K camera, and anything in between. VEGAS Pro takes it all in stride and moves from one format to another with ease. The same with audio. Work with low-resolution audio or pristine 24-bit, 192kHz high-resolution audio and everything in between; mono, stereo, or 5.1 surround sound. Mix formats on the same timeline. VEGAS Pro automatically matches all media to the project settings and plays them all back in real-time. No pre-rendering or transcoding. Just start editing.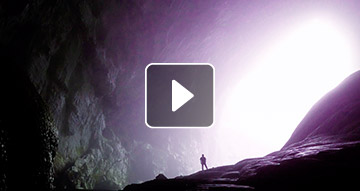 The Sapphire Render Unit enhances your work with the highest-quality textures, gradients, cloud, sky, and lighting effects.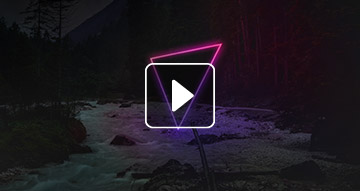 HitFilm Movie Essentials provides essential tools for video repair and enhancement. Create a cinematic appearance, fix grainy video, or generate special effects.
Take advantage of support for modern NVIDIA and Intel QSV hardware acceleration to seriously cut your render time. New render templates, designed to take advantage of these boundary-shattering hardware technologies, are perfect when rendering to MP4 for streaming or AVC for Blu-ray Disc delivery.
Create elegant titles or dynamic 3D motion graphics in seconds. Choose from over 200 built-in styles and templates for immediate results. Create complex motion graphics with animation presets. The multi-title management system makes it easy to edit text, and adjust colors and styles for all of your project titles from a single location.

Deliver your video on DVD or high-definition Blu-ray disc. Choose from one of 80 professionally designed templates to get off to a quick start, or import your custom graphics, buttons and overlays from Photoshop. Easily import markers from your VEGAS Pro project as chapter markers. Build menus for main feature, director's notes, music tracks, scene selection, and more.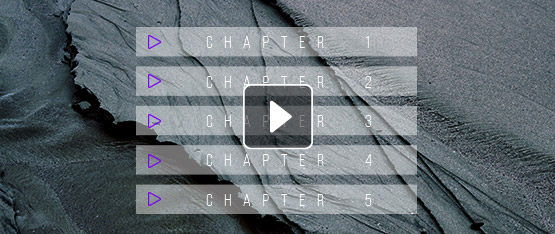 Major user interface innovations
Picture-in-Picture and Crop OFX plug-ins with real-time controls on the Video Preview
Lookup Table (LUT) OFX plug-in
Powerful hardware acceleration technologies
ACES 1.0 support
VEGAS Pro 15 Suite
Professional video & audio editing, disc authoring & high-end plug-ins
Upgrade: VEGAS Pro 15 Suite
Professional video & audio editing, disc authoring & high-end plug-ins
$799.00
Regularly $1,598.00
Available until August 22, 2018
Exclusive additional offer:
Purchase VEGAS Pro 15 Suite & get Version 16 ($799 value) for FREE!
From

$349.00
Regularly $1,598.00
Valid until August 26, 2018
Get a $450 discount now
Exclusive additional offer:
Purchase VEGAS Pro 15 Suite & get Version 16 ($799 value) for FREE!
VEGAS Pro 15 family of products is comprised of 3 different versions. Each version builds on the one before offering more features, more extras, and more power to edit, enhance, and deliver a product you can't wait to share.