Do you love making videos? Do you have hours of footage you'd like to turn into exciting videos for friends and family to enjoy? With easy-to-use video editing software, a few basic skills, and the desire to experiment and create, you'll be making great videos in no time. In this article, we'll introduce you to the fundamentals of video editing.
First, don't be overwhelmed – just know where to start! While every project is a little different, keep in mind five fundamental steps: previewing your media, planning your project, cutting the raw footage into a rough cut, refining your edits, and exporting the finished movie. Follow these steps, and you'll be able to keep focused and maintain a logical structure in your project.
In this step, review the material you've shot and make preliminary selections of clips that you would like to use in your video. Rule out unusable material at this stage to save time importing it into your video editing software – but don't be too quick to dismiss video clips with flaws that you otherwise really like. Good video editing programs can rescue a lot of what appears hopeless at first. VEGAS Movie Studio Platinum 16, for example, has internal image stabilization, which corrects shaky video quickly and easily, and powerful color-correction features that can rescue improperly shot video where the color isn't quite right.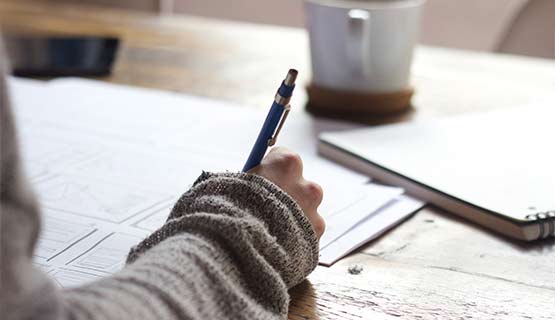 All good videos start with a plan: how would you like to structure it? Which video clips do you want to show and when? Try to imagine how your movie will look when it's done and make notes for yourself. When you have a solid idea, you might want to make a storyboard to get a sense of how it will look. This way you can capture each idea and thought and make sure you don't forget anything in the editing process. You should do this before you ever shoot, but if you didn't, and you're just working with the video you've got, now's the time!
Remember, every good video tells a story, with a beginning, middle, and end. Decide what story you want to tell and keep it in mind while you edit.
Here you get your video clips and images into the right order, but you might also add some music or sound effects at this stage if it helps you work out how you want the cut to go. The idea is to get a feel for how the individual clips fit with one another. Is something not working as well as you imagined? This is the time to change the concept. And don't be stingy with the material in the rough cut—better to include material now and then cut it later rather than trying to add in more footage when you've already done a lot of detailed editing work.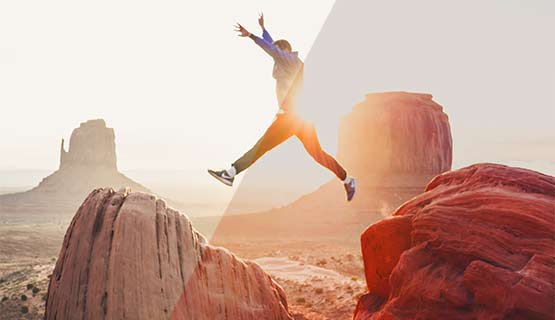 When you have the basic structure of the movie and you're satisfied with the sequence of the cuts, start on the details. Trim your clips down to exactly the portion you want to use and choose good, consistent transitions between clips. Most of the time, use simple straight cuts between clips, and then fades or dissolves to move between scenes. Don't use a lot of flashy transitions – they can tire out your audience and distract them from your story.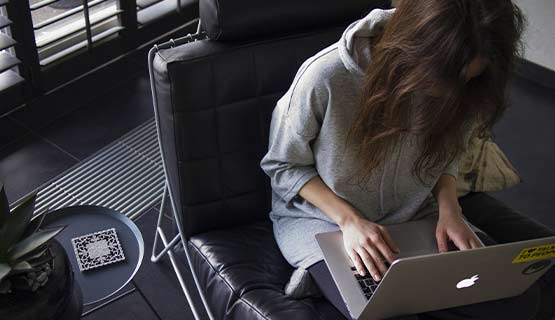 Once you've got your overall cut the way you want it, it's time to add effects, titles, music, sound effects, and other final details. The most-used video effects include slow motion, time lapse, and color effects. Remember, effects should help tell your story, to enhance the point you're trying to make in your scene or with your whole video. You might want to slow down action to accent spectacular stunts, or maybe you want to change the color from one scene to next to emphasize daytime and night time. It's all up to you, so think creatively!
In the last step, delivery (or rendering), you need to select the right output format and create a file that your audience can watch. How do you plan for people to watch it? Streaming online? There are specific render requirements for different formats, and most editing software has templates to make it easy. Choose one that matches the video properties – frame size, frame rate, and so on – and that's right for how you plan to display the video.
Once you've chosen, with a click, your software starts rendering your video. Depending on how powerful your computer is and the length and complexity of your movie, this may take some time. But when it's done, you'll have a brand new video to share and enjoy.
Now that you know the basic steps of video editing, you can get started making your own great videos!
VEGAS Movie Studio 16 has everything you need to get into editing your own great videos. With a simple, easy-to-understand interface and an intuitive workflow, powerful tools, and the most popular export options right at your fingertips, VEGAS Movie Studio puts video editing right at your fingertips. Learning video editing is a snap in VEGAS Movie Studio – and there's even a Guided Video Creator which takes you through the video editing experience step-by-step, all in one window, making your first video edit fun and easy! Then, when you're ready to take command of your edit, you can go to the full timeline for complete control. There's no better way to learn video editing than with VEGAS Movie Studio!
VEGAS Movie Studio 17
Fast, easy movie making
VEGAS Movie Studio 17
Fast, easy movie making
Select a purchase option:
VEGAS Movie Studio 17 Platinum
For advanced video editing
Upgrade: VEGAS Movie Studio 17 Platinum
For advanced video editing
VEGAS Movie Studio 17 Platinum
For advanced video editing
C$62.99
Regularly C$99.99
Valid until May 26, 2021
37% discount
Only now for free in this offer:
✔ NEW! Boris FX Continuum Stylize Unit (C$219 value)
✔ NewBlue Elements 3 Overlay (C$139 value)
C$49.99
Regularly C$99.99
Valid until May 25, 2021
50% discount
Only now for free in this offer:
✔ NEW! Boris FX Continuum Stylize Unit (C$219 value)
✔ NewBlue Elements 3 Overlay (C$139 value)
VEGAS Movie Studio 17 Suite
The complete package for video editing
Upgrade: VEGAS Movie Studio 17 Suite
The complete package for video editing
VEGAS Movie Studio 17 Suite
The complete package for video editing
C$100.00
Regularly C$149.00
Valid until May 26, 2021
32% discount
Only now for free in this offer:
✔ NEW! Boris FX Continuum Stylize Unit (C$219 value)
✔ NewBlue Elements 3 Overlay (C$139 value)
C$74.49
Regularly C$149.00
Valid until May 25, 2021
Save 50%
Only now for free in this offer:
✔ NEW! Boris FX Continuum Stylize Unit (C$219 value)
✔ NewBlue Elements 3 Overlay (C$139 value)